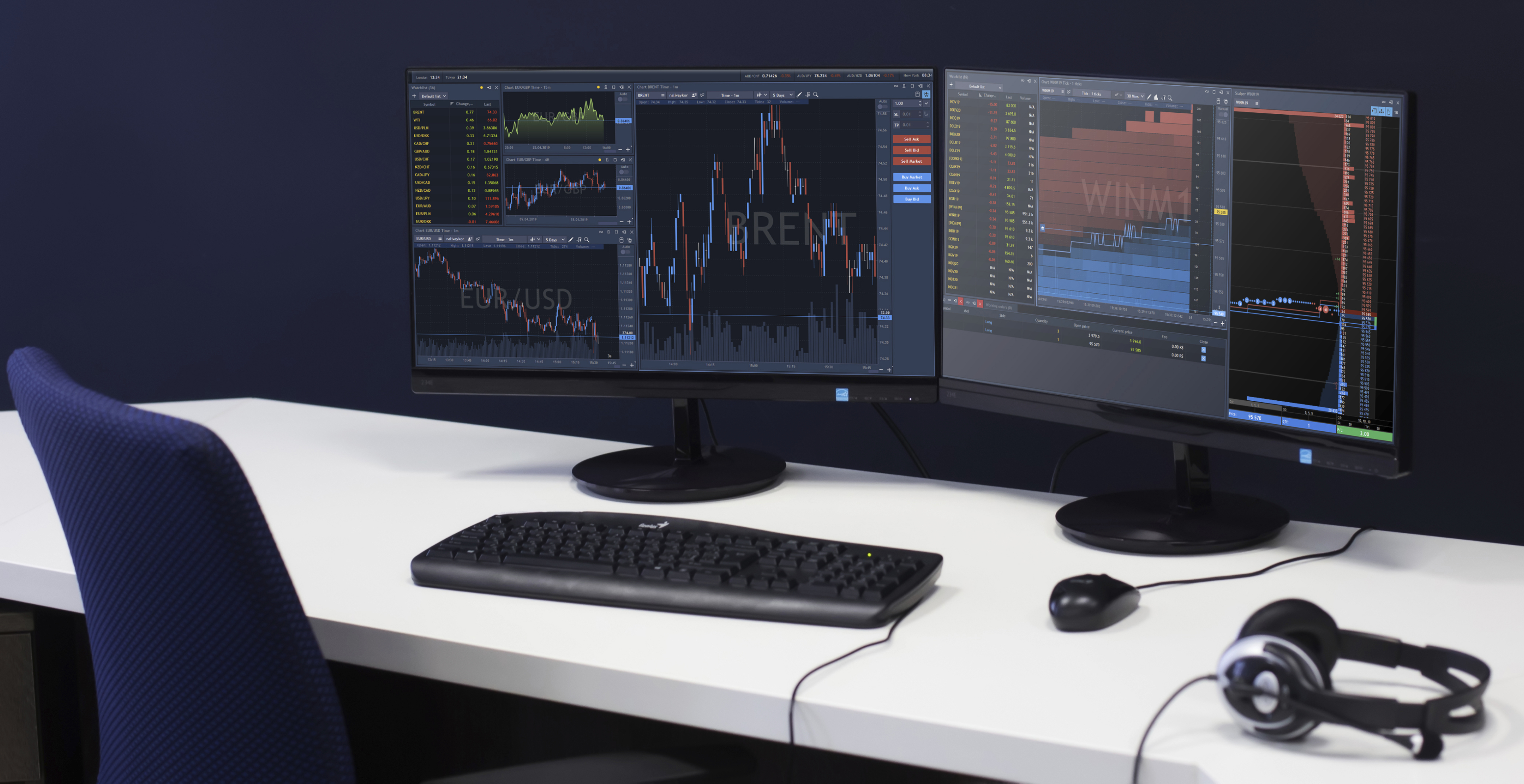 TraderEvolution Desktop is designed for heavy operations.

The combination of professional functionality and fully customizable workspaces brings experienced traders the most efficient tool for market analysis and trading.
Features
Native Mac and Windows Apps

Built to cover the whole range of desktop devices, TraderEvolution was developed for Native Mac and Windows platforms.
Tick data enhanced

The Platform supports tick data and has various tools to display and work with tick data. Tick data-related panels and tools are mostly used in Volume trading and are best for volume-based analysis.
Multi-market

With TraderEvolution Desktop you can trade any assets: Equities, ETFs, Futures, Options, CFDs, Forex, in one web platform.
Fully white label

TraderEvolution Desktop will have your logo and serve your clients under your brand.
Tools
Chart types
TraderEvolution Desktop has all chart types your traders desire for technical analysis: Bars, Candles, Kagi, P&F, Renko, Cluster chart, Tick charts you name it. Timeframes supported start from 1-minute chart up to a few-years chart. For a custom-tailored price view, traders are able to create and save custom time-frames like 3-minute, 2-hour, etc.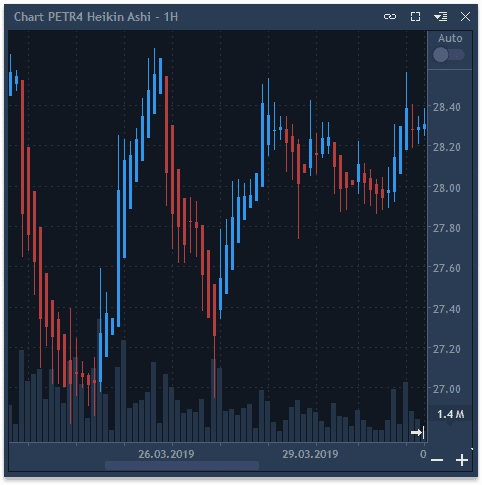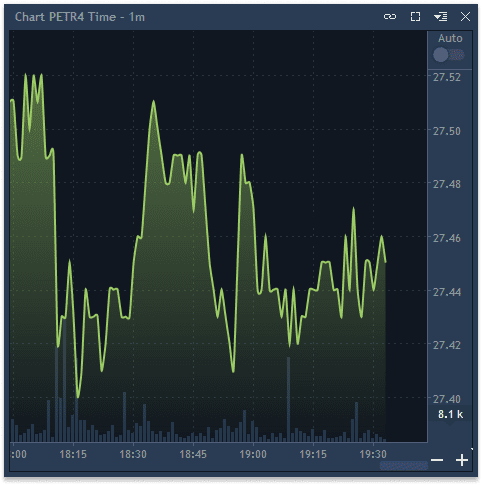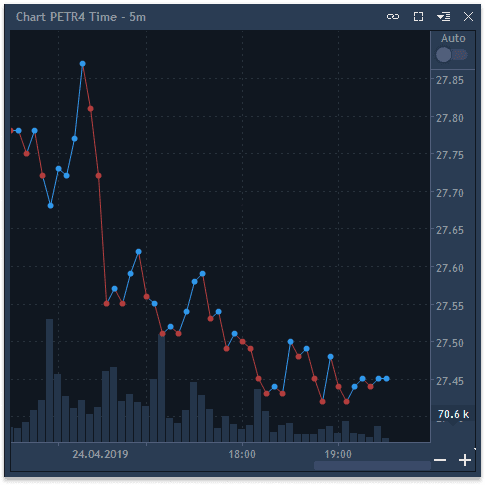 Chart types
Volume analysis
For traders who look beyond the chart analysis and demand deeper outlook at the market, the TraderEvolution offers a variety of tools for Volume analysis. To give a clearer vision of the price movement, TraderEvolution offers tools such as Historical Time & Sales, Volume profile, VWAP, Cluster charts, Bar stats, and Price stats.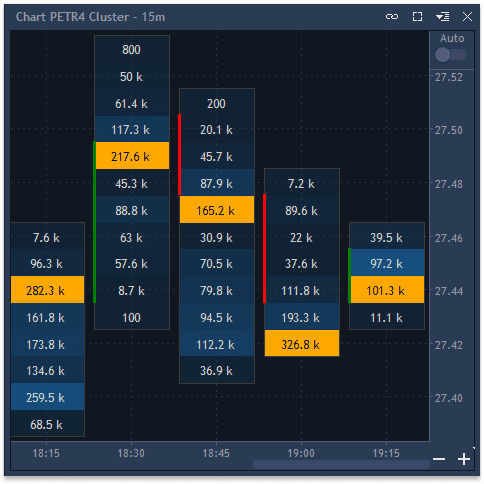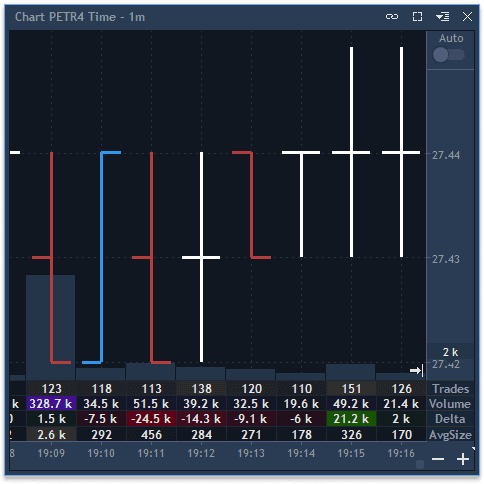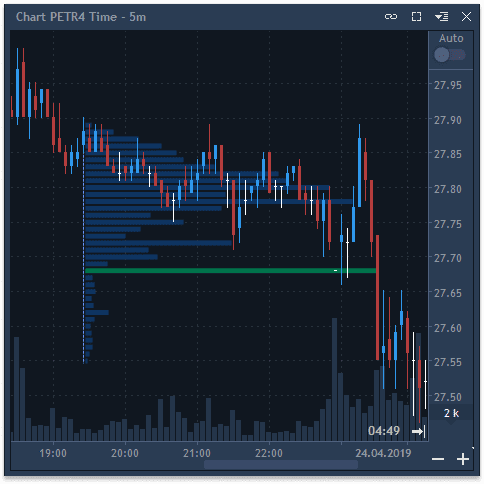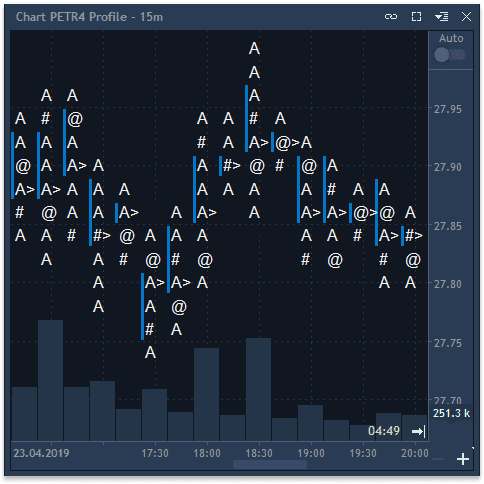 Volume analysis
Active trading
Whether your traders are swing traders, day-traders or scalpers, TraderEvoltuion platform has all tools each active trader desires. Panels like Market depth, Matrix, SuperDOM, and Scalper help traders find the best opportunity and entry point, and with hot buttons and hotkeys, orders are promptly sent and opportunities are never lost.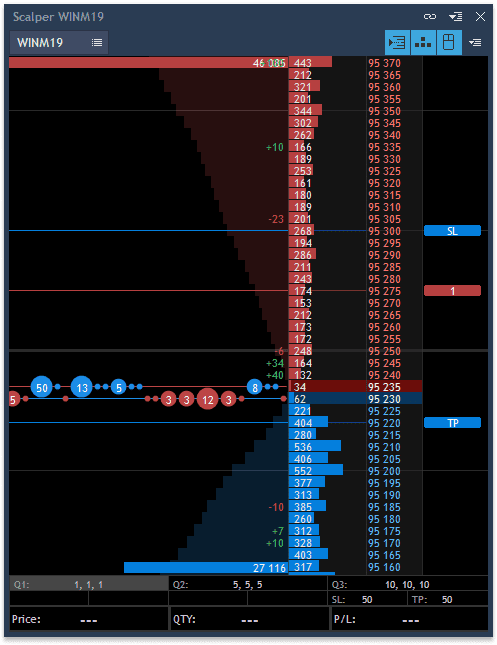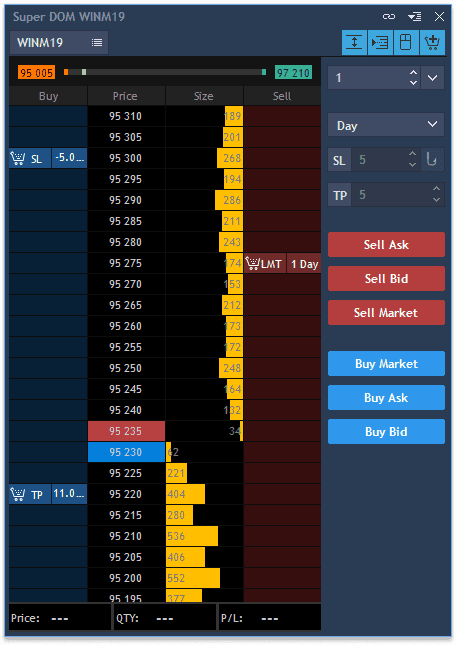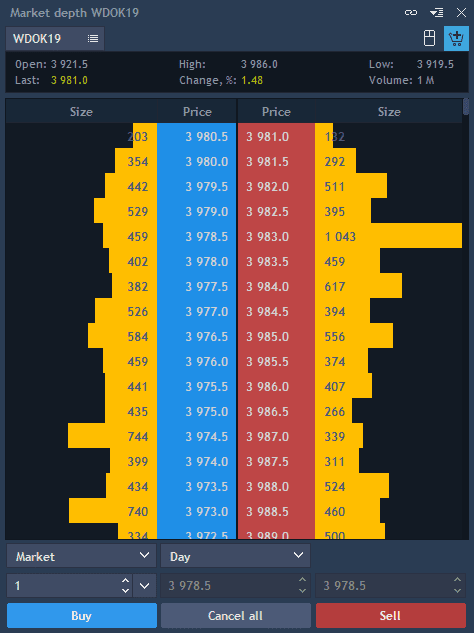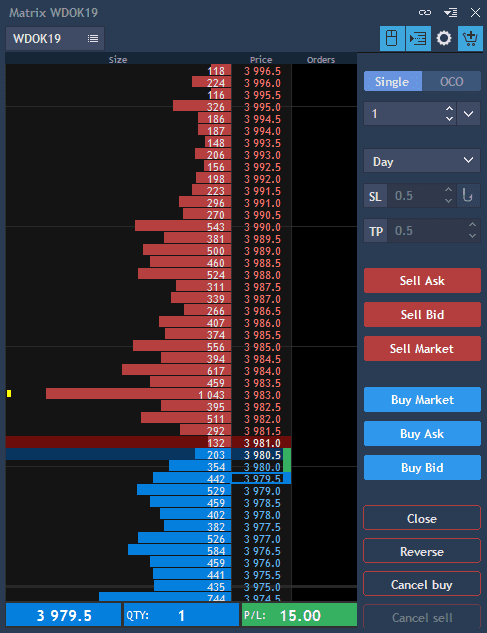 Active trading
Option master
Option Master allows estimating option positions, plotting option profiles, modeling their change depending on different market factors, and holding testing of the real option positions «on paper».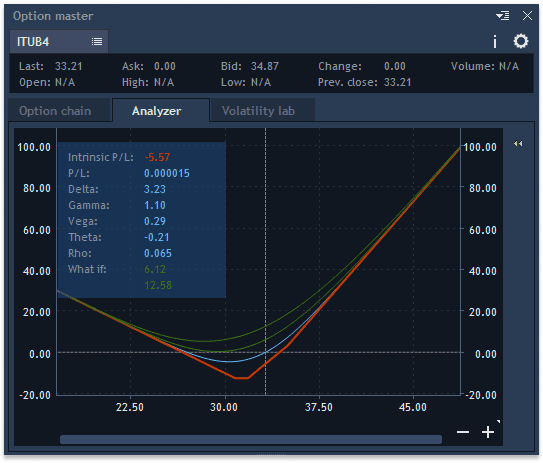 Option master
Synthetic instrument
The Synthetic instrument is best for traders who trade portfolio or spread strategies. A trader can add multiple instruments into the synthetic instrument and trade it as a single asset. Synthetic instrument will display Bid, Ask, and Last prices generated from Bid/Ask/Last prices of instruments within its group, and the most important it can be represented on the chart.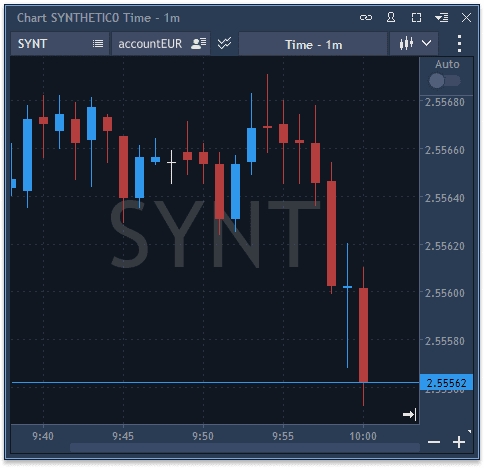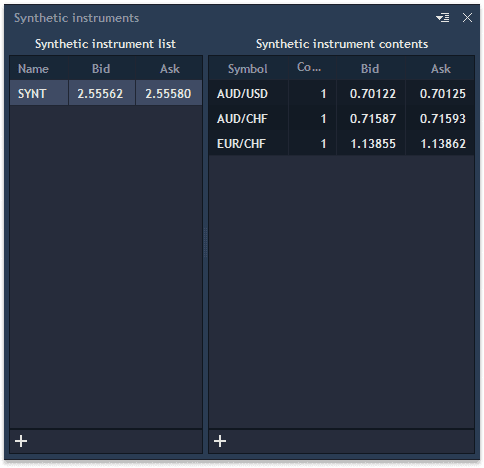 Synthetic instrument
Account statistics
The platform features the Account statistics panel for traders to monitor their trading advances.
The panel contains a massive array of trading statistics, profit factor data, data on trade population and drawdowns. All the data in the Account statistics panel are also represented on charts, hence traders have a more familiar view of the data.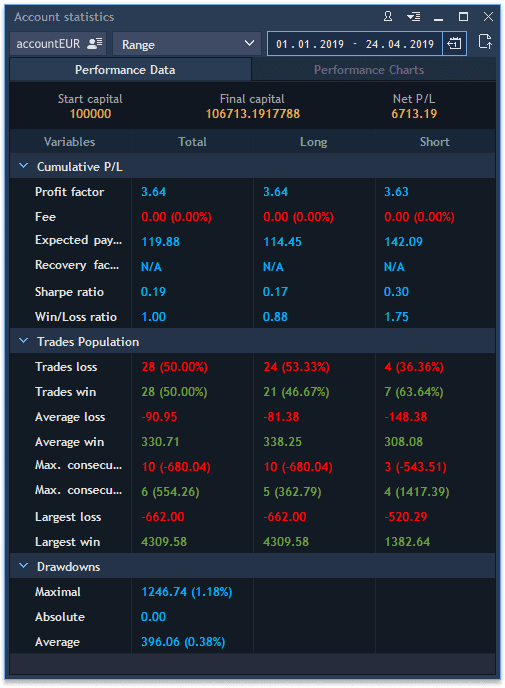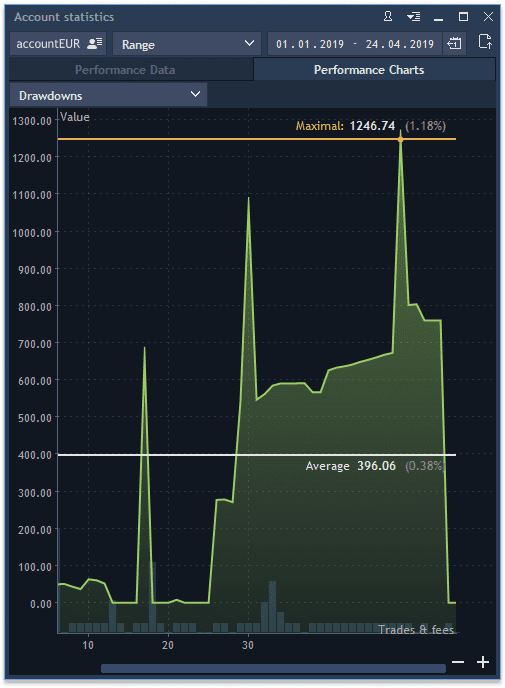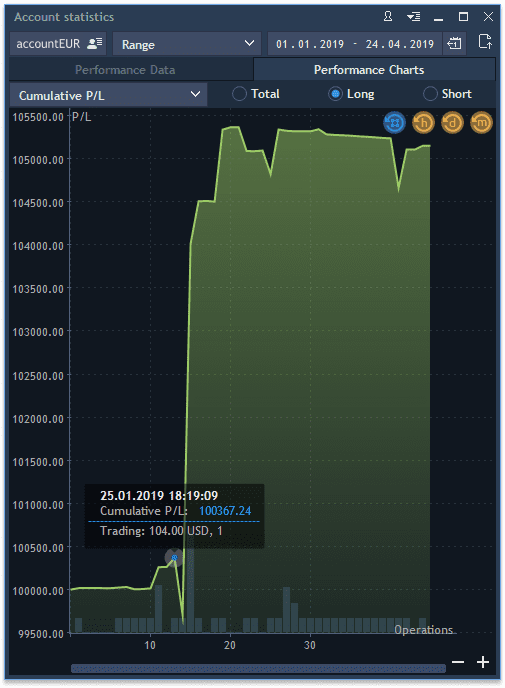 Account statistics
Integration with Excel
With TraderEvolution, traders can export data from any table panel to Excel and synchronize these data. A sheet with an exported data will be updated in real-time. Best for traders who use Excel formulas to make custom calculations.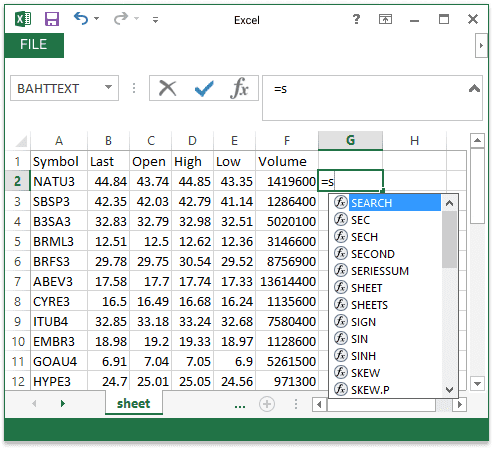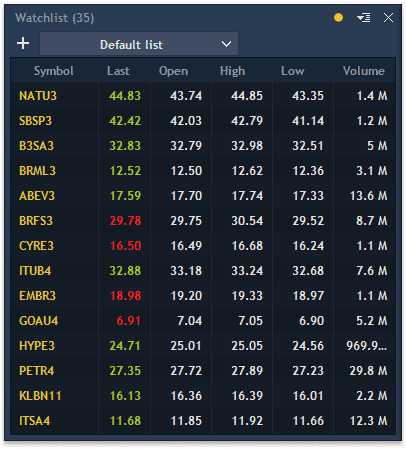 Integration with Excel
Interface
The fully customizable interface features panel docking and linking that gives traders full control over the creation of their custom workspaces. In TraderEvolution each panel is independent and operates under certain rules set by a trader. However, a trader can set the dependency of panels and link them so they operate as a whole. Traders can detach each panel and replicate it on a separate monitor yet using it as a part of the workspace.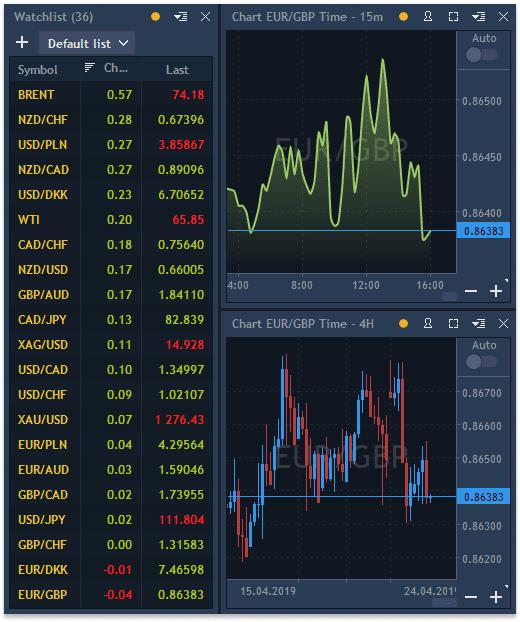 Interface
Feel free to:
Include us in your RFI & RFP processes
Ask to sign a mutual NDA with us
Request an introductory call, product presentation and demo account
Visit our offices and meet our teams
Please note that we are working directly only with businesses (B2B).