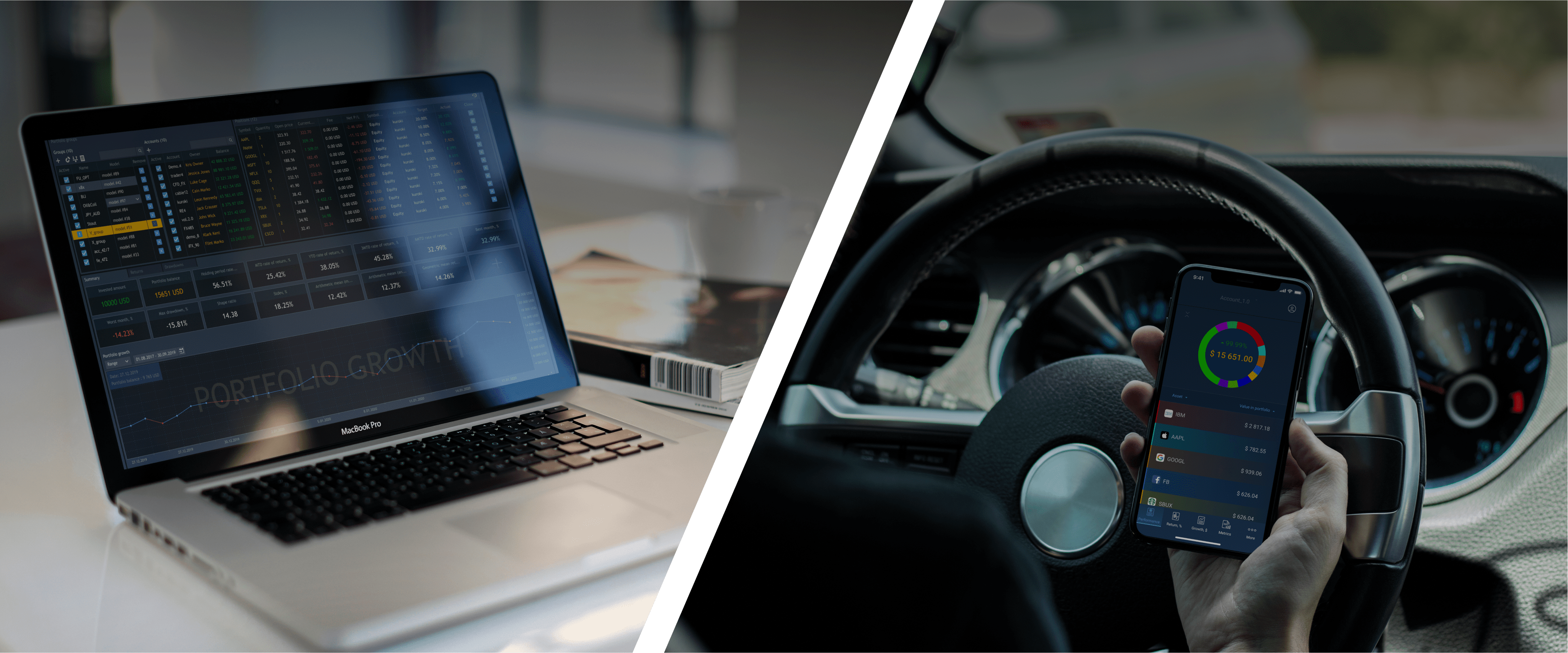 TraderEvolution's Portfolio Management takes the Multi-Market Brokerage to the next level, allowing to provide financial services for portfolios and managed accounts next to self-directed accounts.
The Portfolio Management desktop application contains all the tools for asset managers to create models, monitor their performance, execute bulk orders and rebalance the exposure.
Portfolio Management application can be branded separately from the main brokerage solution to satisfy requirements of investment firms in this aspect.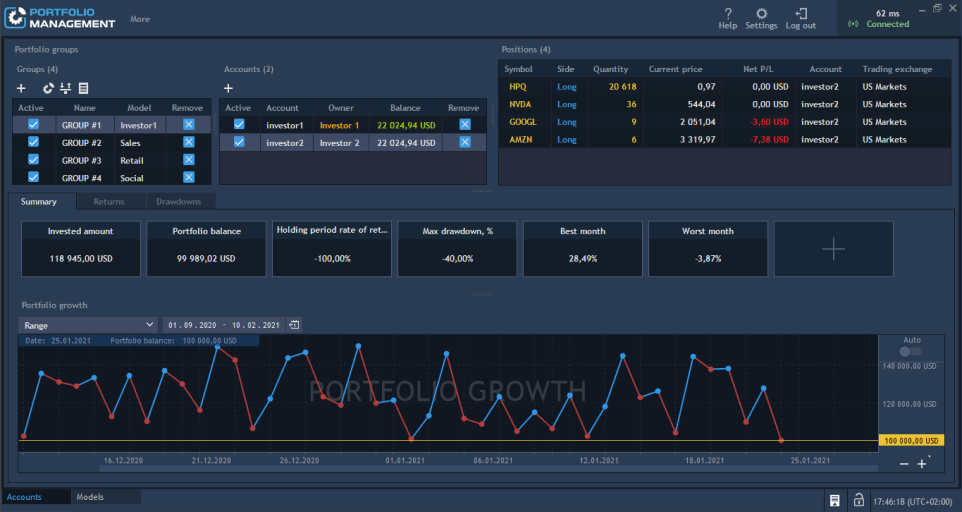 Thanks to full integration with our brokerage solution the Portfolio Management module requires less resources from a broker, through simplifying back-office operations, compared to combinations of different third-party solutions.
Having multi-asset and multi-market offering combined with an integrated asset management tool and supported by automation is characterized by high efficiency, which in result tends to reduce the cost of ownership and functioning of such a multi-faceted investment hub.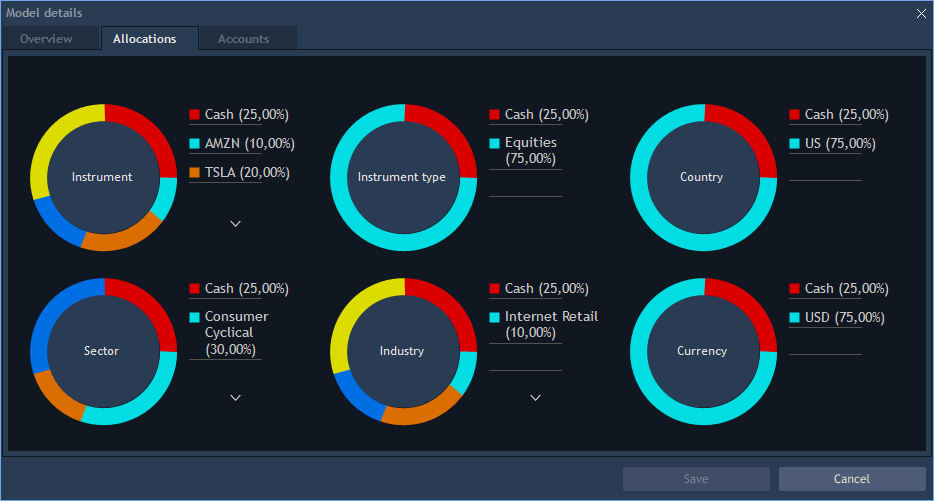 Portfolio management panel for investors is available in TraderEvolution's web and mobile applications where the investor is able to keep track of his investment portfolio without leaving the TraderEvolution platform.
With an ability to move freely across their own accounts in the platform, investors are capable of having a number of different accounts under management in a single environment, even next to their self-traded accounts.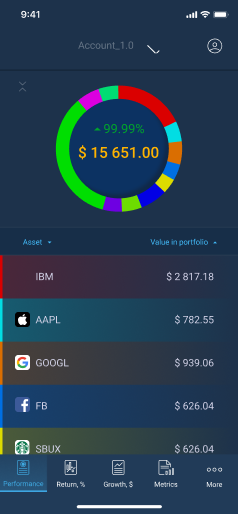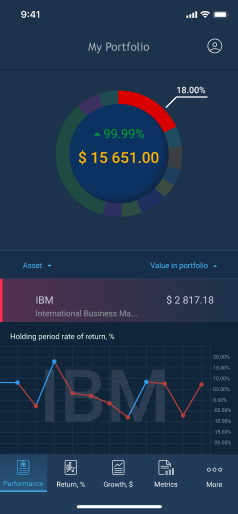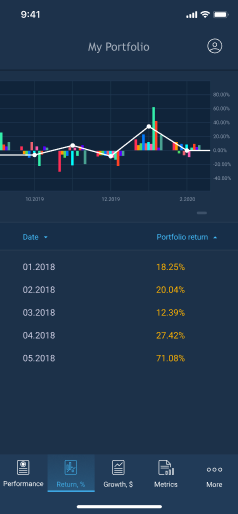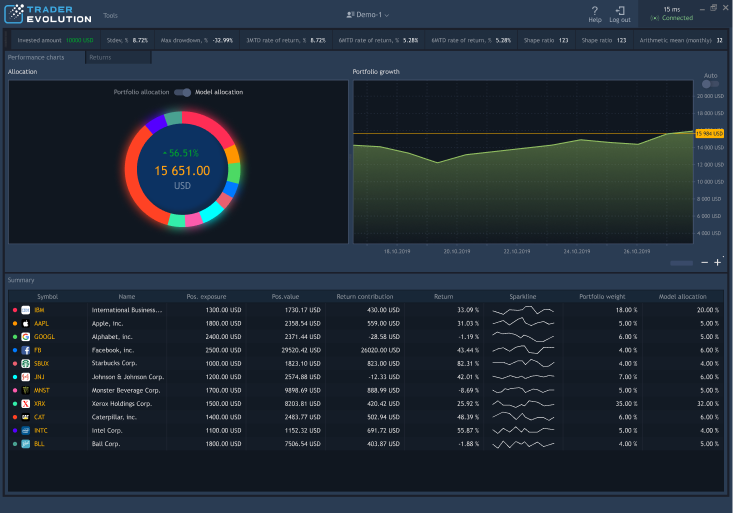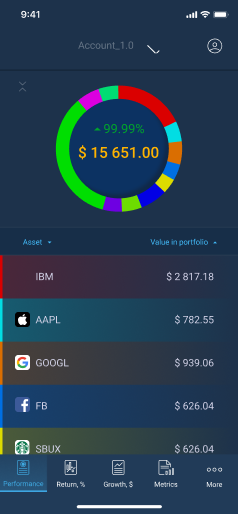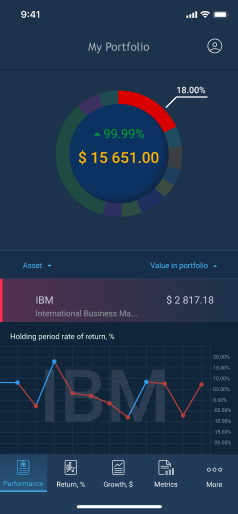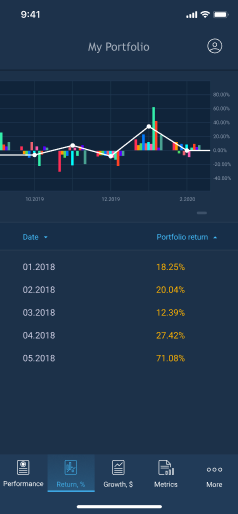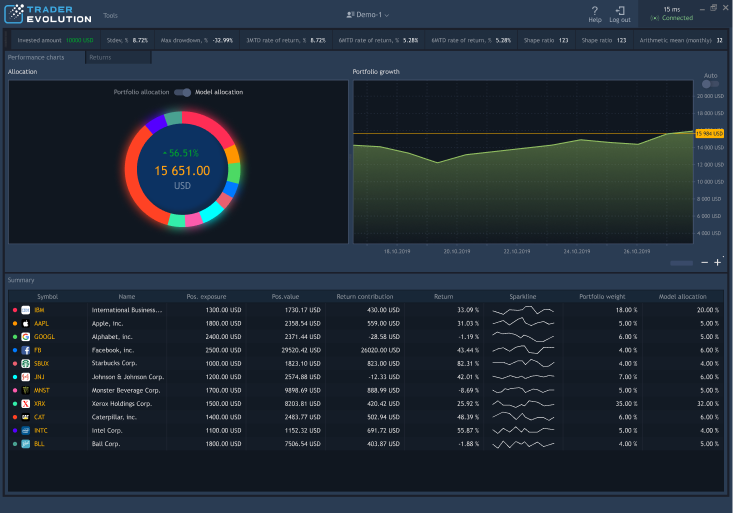 Specialized features for asset and portfolio managers
Models

Creator tool for building portfolio allocation models and assigning them to investors' accounts.
Allocation & Rebalancing

Built-in allocation levels with automated rebalancing function for everyday maintenance.
Management fee

Manager rewarding system contains various fees, both fixed and performance-based.
Metrics

An overview of key data of a portfolio. A perfect tool for PM to present his work as well as for investor to understand portfolio's exposure and risks.
Reporting

Streamline reporting activities by building, scheduling and automating dedicated reporting tasks.
Branding

The Portfolio Management application for managers can be branded with the investment firm's logo, name, workspace templates and in-panel defaults.
Higher Engagement
With a Portfolio Management solution broker's clients are empowered to put their spare capital at work in a safe and convenient environment.
Tools for active monitoring of portfolios and exposure as well as a clear picture of asset allocation would boost your clients' confidence and engagement while keeping their funds and assets safe on their own accounts.
Selling Point for Brokers
An integrated portfolio management service could be an additional selling point and differentiation tactic for brokers.
Expanding an existing functionality into asset management has the potential to attract more customers, especially those interested in passive investments or running portfolios for managed accounts. Therefore the broker widens his potential audience while increasing his attractiveness for the existing target as well.
Feel free to:
Include us in your RFI & RFP processes
Ask to sign a mutual NDA with us
Request an introductory call, product presentation and demo account
Visit our offices and meet our teams
Please note that we are working directly only with businesses (B2B).