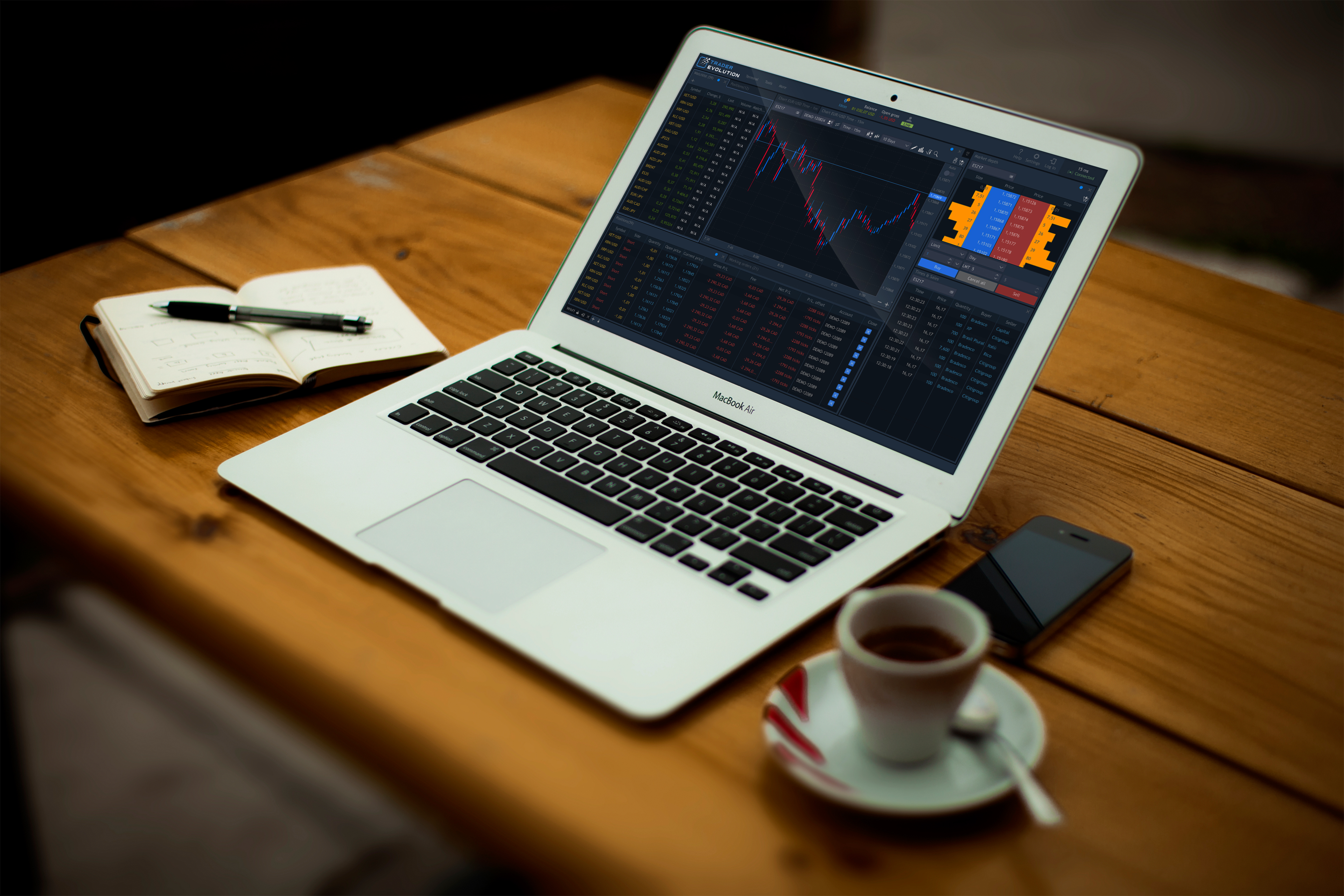 Modern web technologies opened new horizons to financial markets by migrating trading software from desktop to the web.
Web trading platform by TraderEvolution is a lightweight, yet a very powerful web application which is based on HTML5 and JavaScript technologies.
Features
Anywhere, any operating system

TraderEvolution Web is supported in all browsers.
Fully white label

TraderEvolution Web will have your logo and serve your clients under your brand.
No more installations

No need to download and install additional software to run TraderEvolution Web.
Multi-market

With TraderEvolution Web you can trade any assets: Equities, ETFs, Futures, Options, CFDs, Forex, in one web platform.
Discover the key tools here:
Chart
TraderEvolution charting package delivers powerful tools to traders to perform technical analysis. Chart styles range from traditional Lines, Bars, Candles, to more specific ones like Dots, Histograms, Area. More than 40 technical indicators for analyzing the price trend are at traders' service. Symbol overlay is for comparing movements of different instruments or finding a correlation in price movement of different instruments.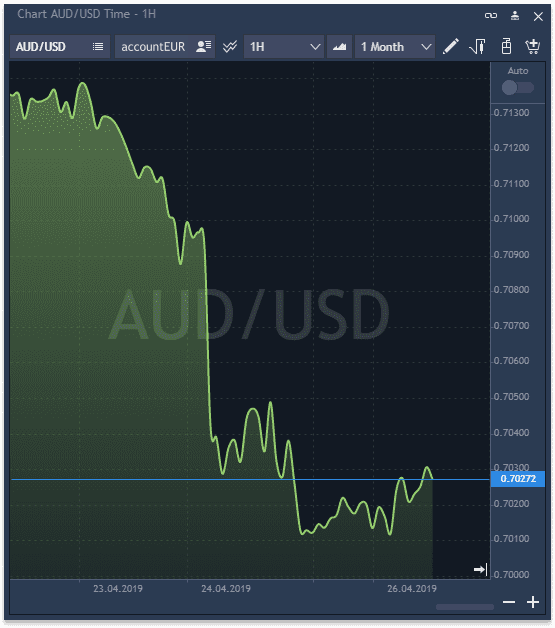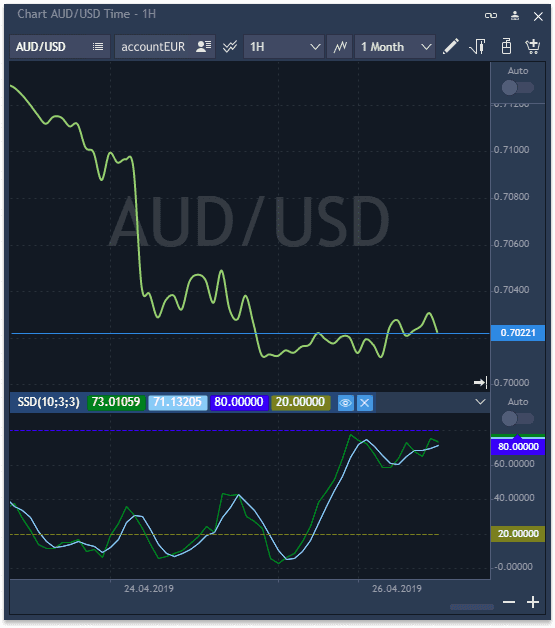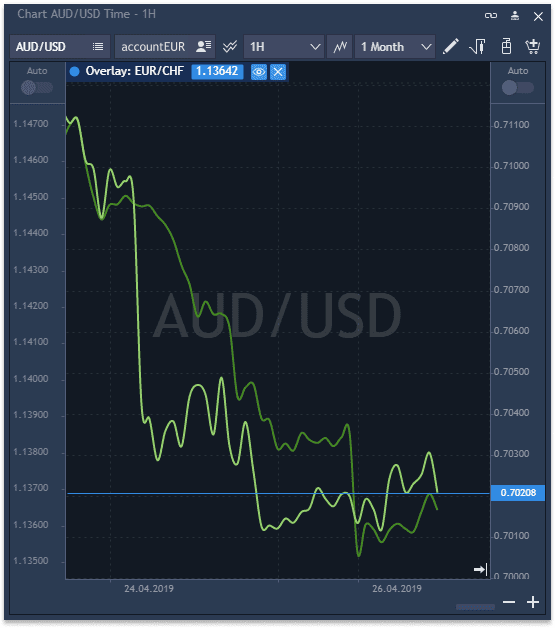 Chart
Trading from the Chart
Traders, particularly chart traders, will enjoy the feature of opening and closing positions right on the chart. TraderEvolution is equipped with the Built-in order entry to ease order execution. By activating the Visual trading function, traders can place an order at the desired price in a single click, plot Take Profit and Stop Loss positions by simply dragging and dropping.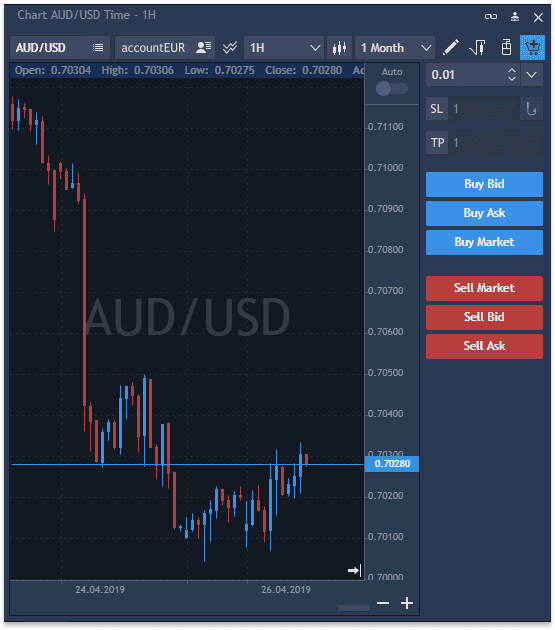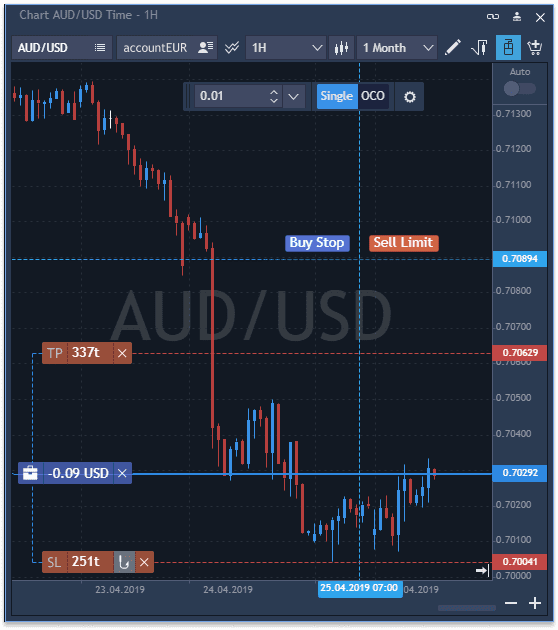 Trading from the Chart
Market depth and T&S
With Market depth, traders will have a more informative view of the price action and have a detailed roll-up of price movements.
The Time & Sales tool demonstrates more detailed information of executed trades per time, per each symbol.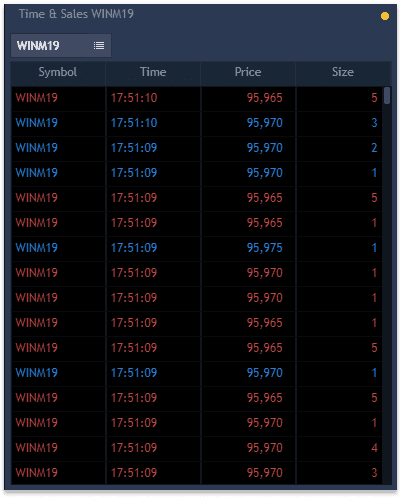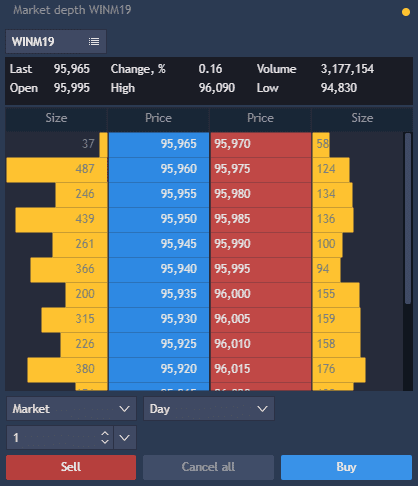 Market depth and T&S
Interface
The fully customizable interface features panel docking and linking that give traders full control over creation of their multiple custom workspaces. A trader may set the dependency of panels and link them, thus an instrument in each panel will be automatically synchronized.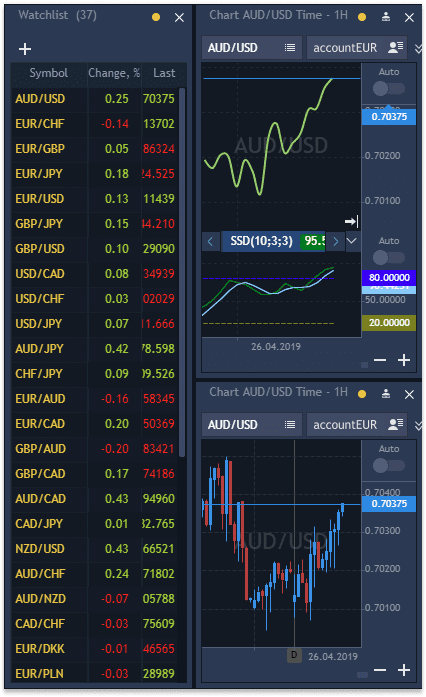 Interface
Feel free to:
Include us in your RFI & RFP processes
Ask to sign a mutual NDA with us
Request an introductory call, product presentation and demo account
Visit our offices and meet our teams
Please note that we are working directly only with businesses (B2B).