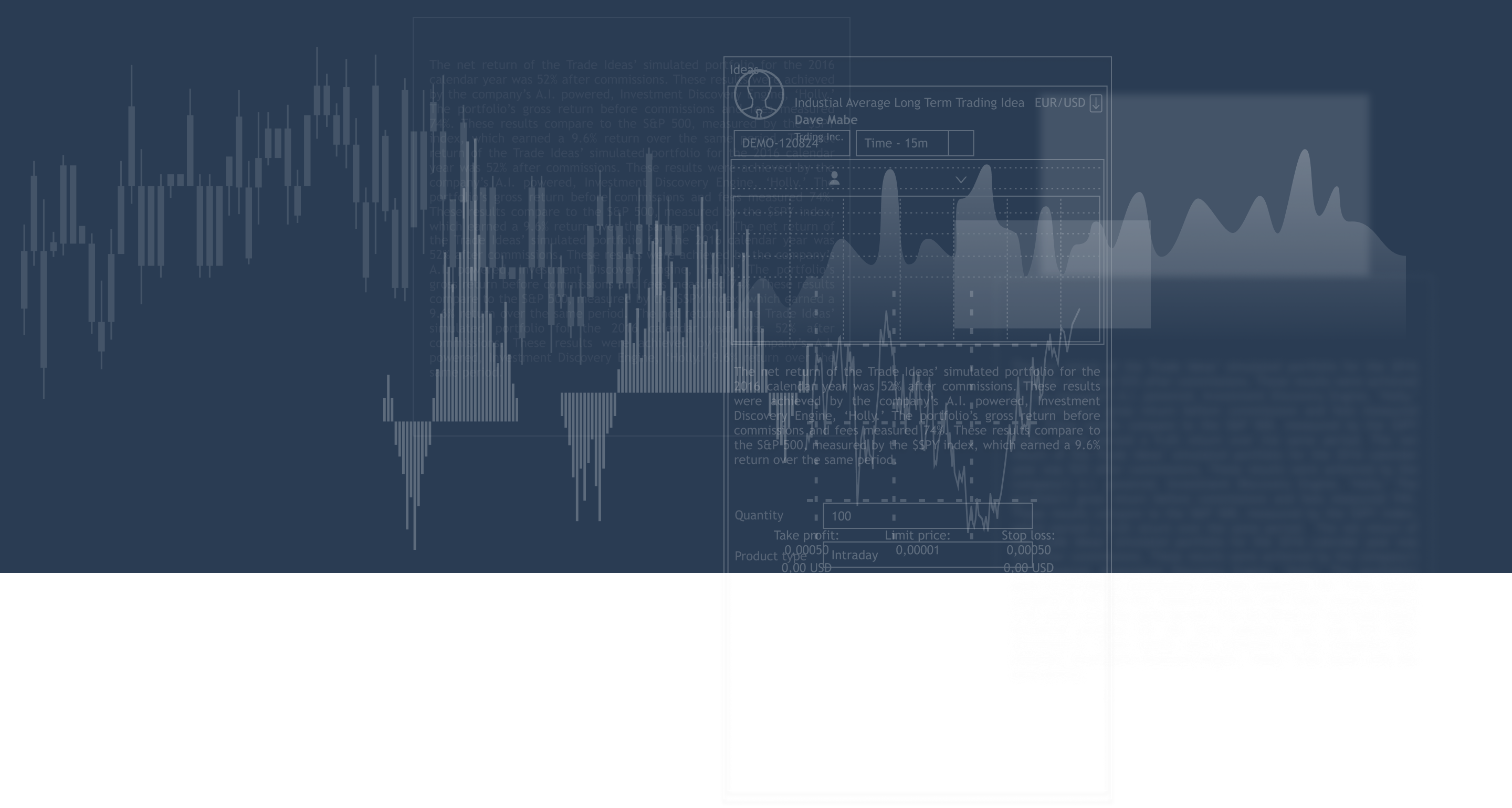 A Trading Idea is a market research and analysis performed by broker analyst department. The main purpose of a Trading Idea is to deliver traders a standpoint of events occurring in the market. The panel features a market analysis, a snapshot of the chart with technical points and an order entry. Hence, it provides a trader with an insight and a choice of performing a trade with the order entry set forth in the panel.

Features
Involvement

With the market being fluctuating and volatile it is hard for a trader to follow all events and perform the correct action. A Trading Idea gives a trader a closer look at and understanding of certain events, thus helping the trader be involved, find the best opportunity to enter the market and invest.
Authority

Since the Idea is published by a broker analyst department, a trader places confidence in the analysis provided. It is the best tool for amateur traders to learn and best for professional traders to compare and possibly come up with a different point of view on the market. Hence, it helps both categories of traders make their own conclusion and enter the market.
Easy posting

The Trading Ideas panel is equipped with everything an analyst requires. To post an idea, simply select the desired symbol, open the chart to attach a technical analysis, set up order details, write a title and a description of the idea and post it. The idea becomes visible to the traders subscribed to this analyst right away.
One tap trade

Suppose a trader viewed the idea and agreed with the analysis in it and is ready to invest. How to place a trade then? Super easy! Set the quantity and tap Place buy/sell order. A trader can always modify the order using the Visual trading feature of the TraderEvolution platform.

Feel free to:
Include us in your RFI & RFP processes
Ask to sign a mutual NDA with us
Request an introductory call, product presentation and demo account
Visit our offices and meet our teams
Please note that we are working directly only with businesses (B2B).