Mobile Investing App

For modern brokers
The new mobile app for NEOBROKERS who look to serve the new generation of clients.
Let your clients engage in trading their favourite tickers according to modern user experience standards with use of highly popular tools demanded by the stocks trading community.
Request demo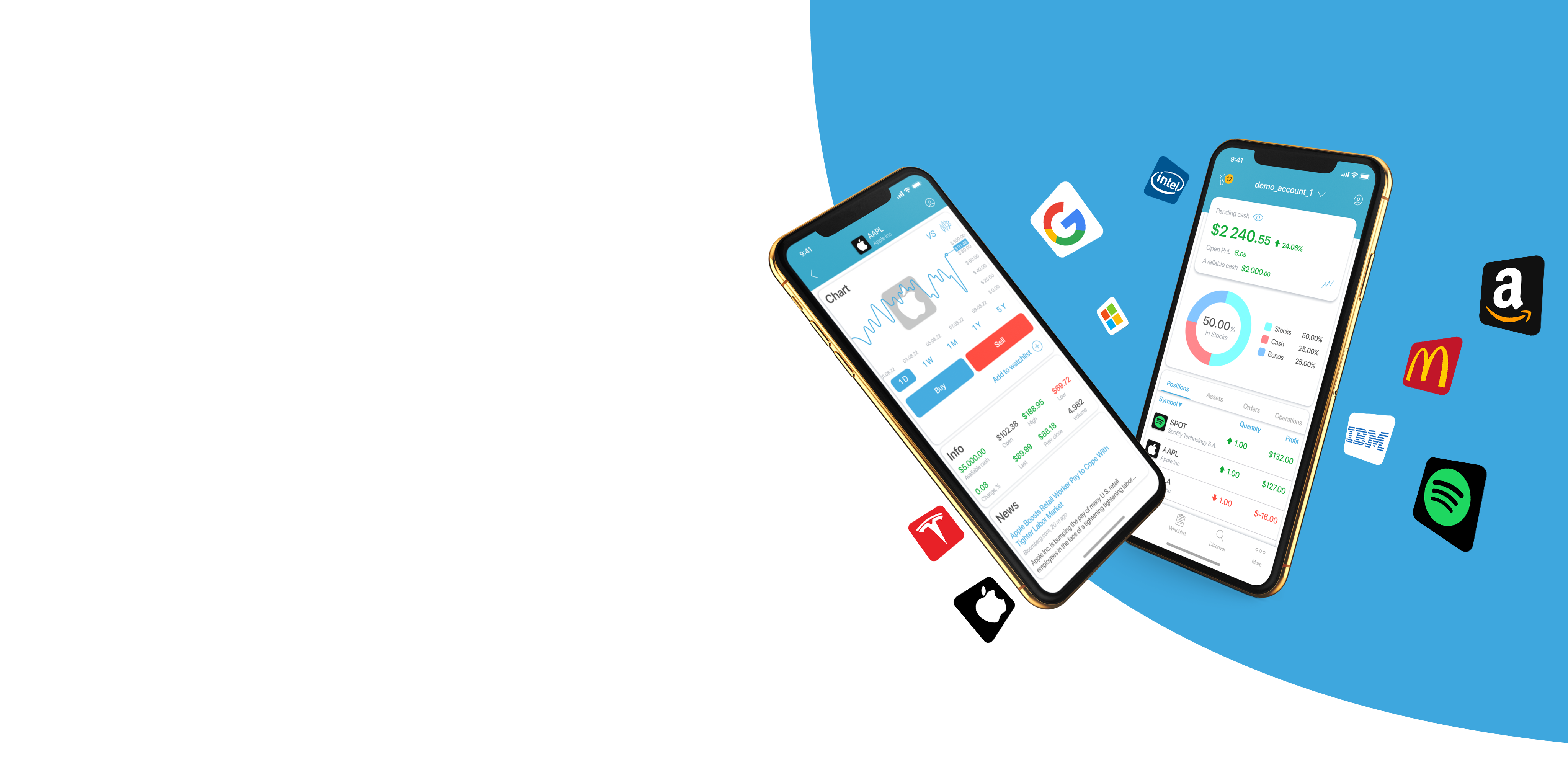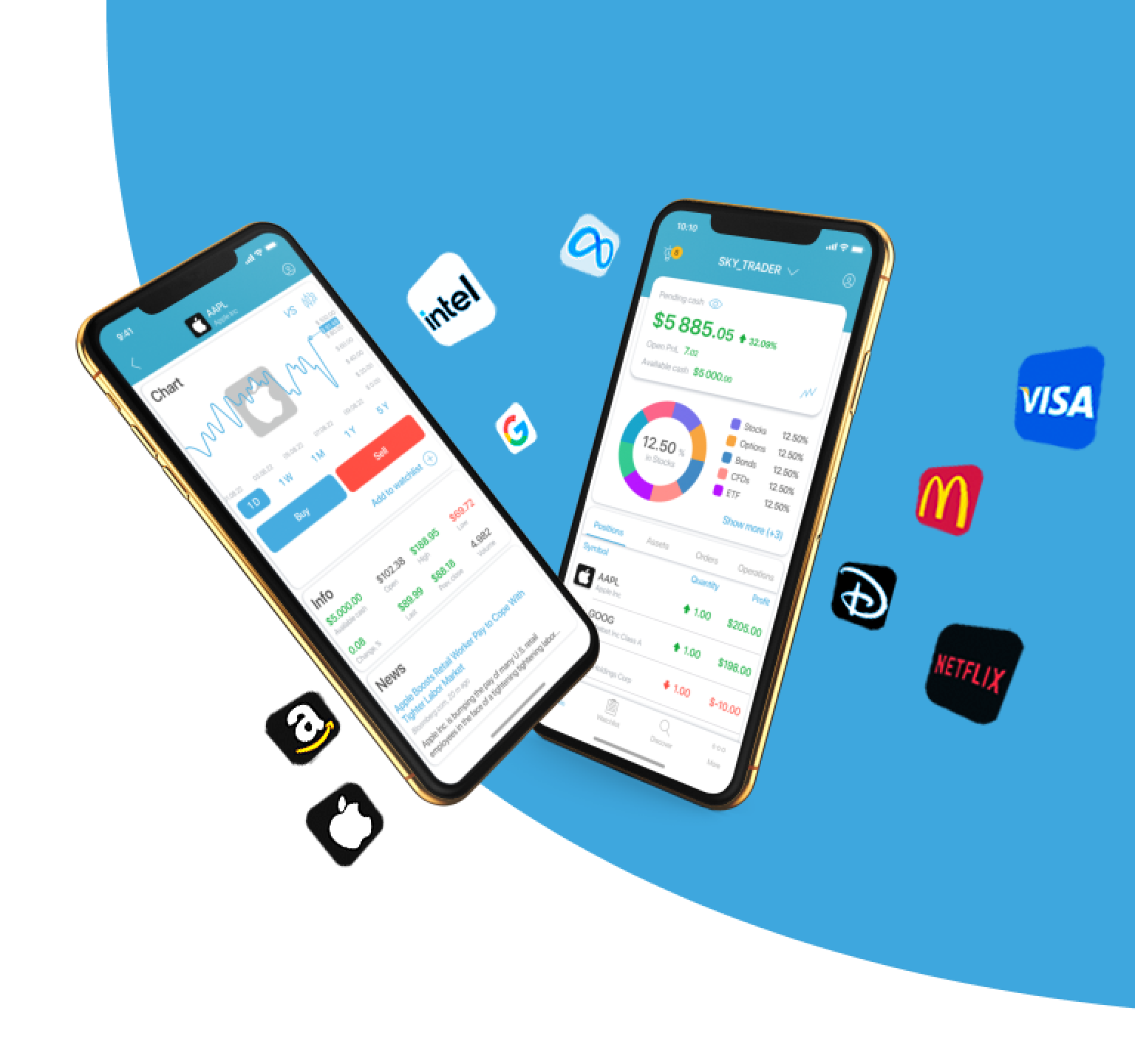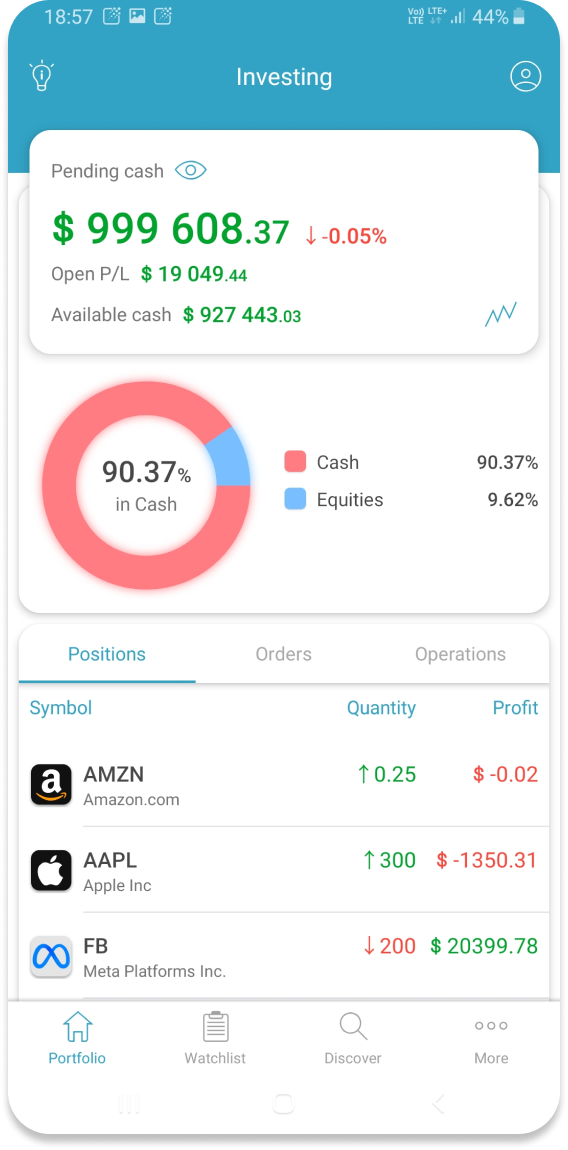 Simple interface
Trading and investing doesn't have to be complicated, at least not in the user experience part. We let users of our Investing Mobile app focus on their trading ideas instead of learning dozens of functions before reaching the buy/sell button.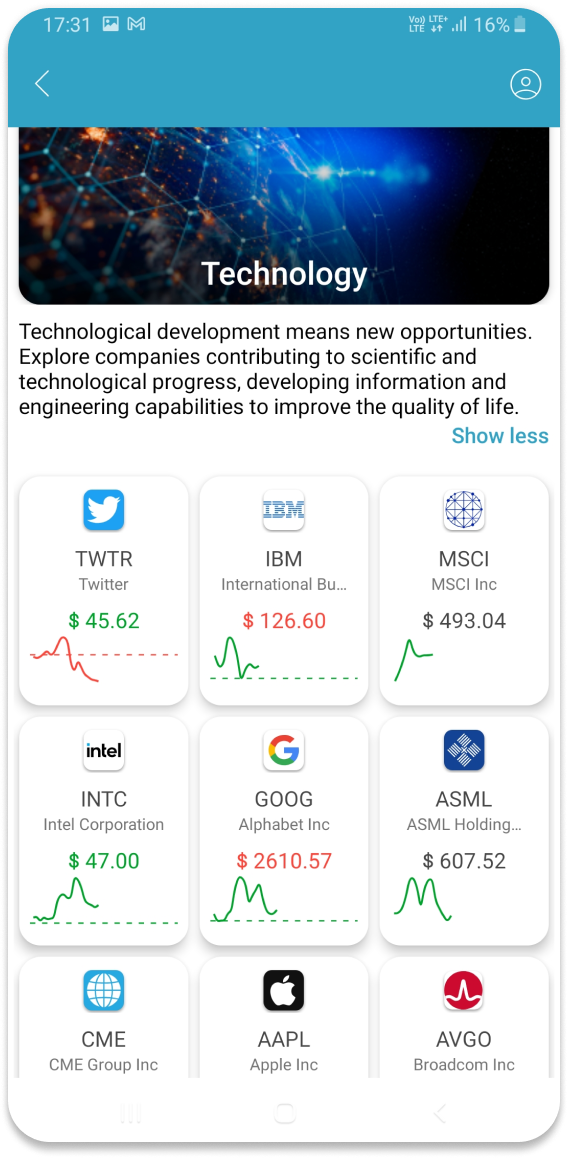 Thematic trading
Users may follow the performance of stocks within sectors they wish to focus on, such as Automotive, Healthcare, Technology, Banking, Green energy and Tech, Media & Telecom.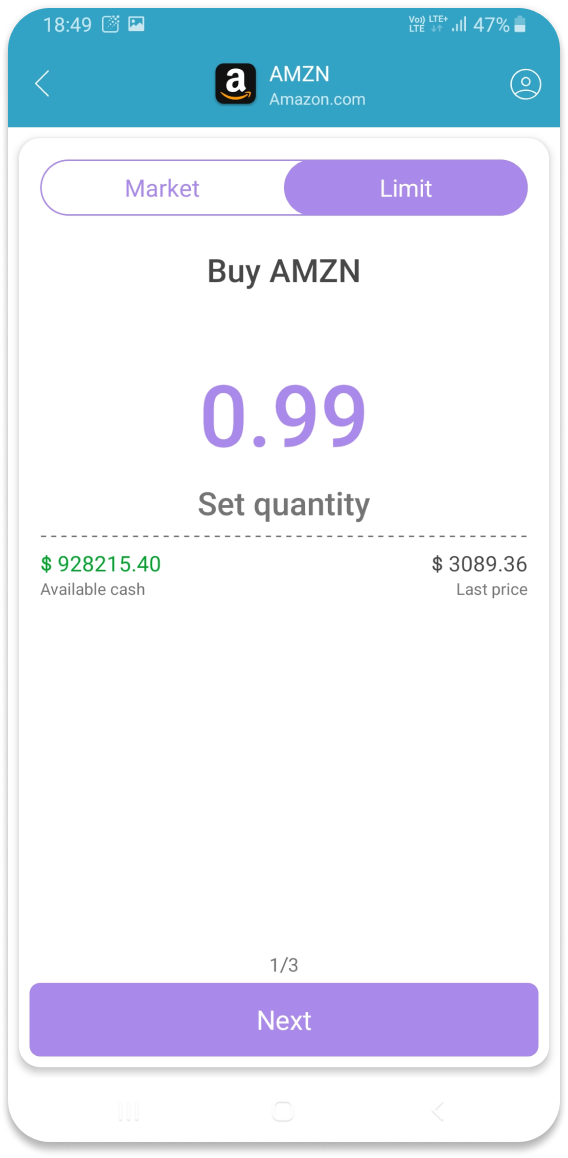 Fractional trading
The app supports trading fractions of shares meant to improve portfolio composition processes and availability of opportunities to every user on every ticker, even a very expensive one.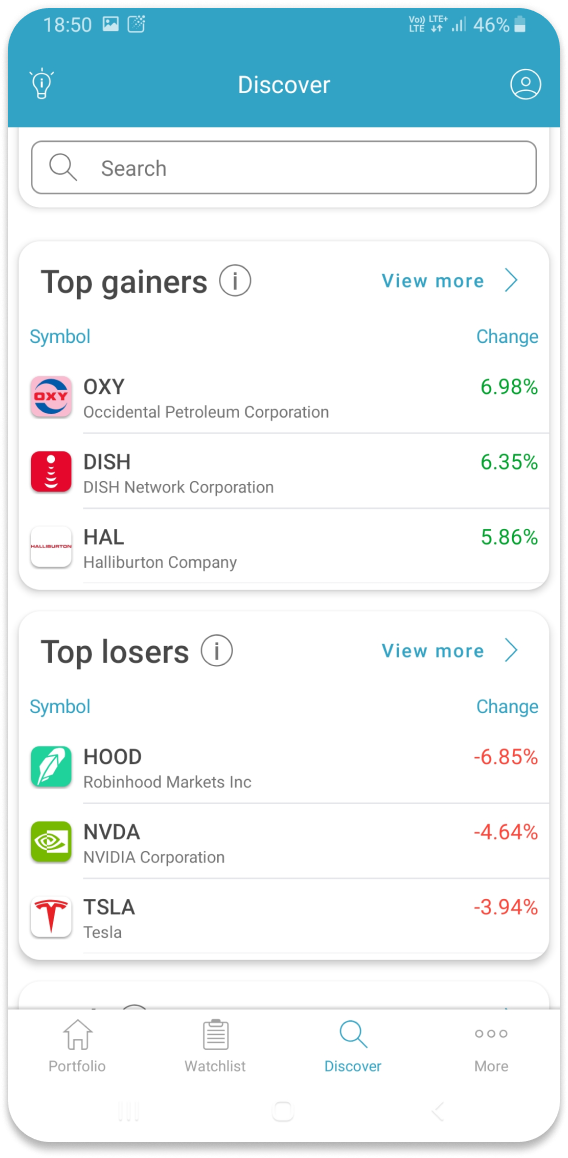 Algorithms for stocks exploration
A functionality that groups stocks in accordance with a defined formula such as 'Top gainers', 'Top losers', 'Stocks at high', 'Stocks at low' to help users navigate the market and engage in opportunities.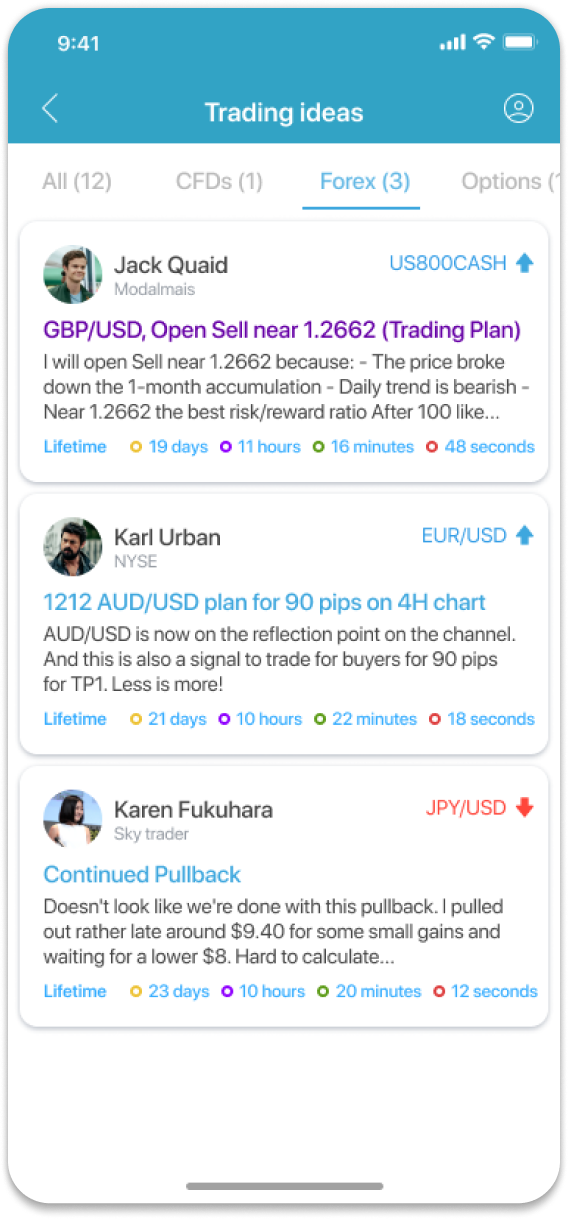 Trading Ideas
Browsing through thousands or tens of thousands of instruments is not for everyone.
Therefore, among all of the useful tools TraderEvolution Investing Mobile offers access to the Trading Ideas module where broker's analysts may suggest new ideas for investments to a selected group of users.
The tool is designed to increase user engagement and to help with educated decision making.
We care about differentiation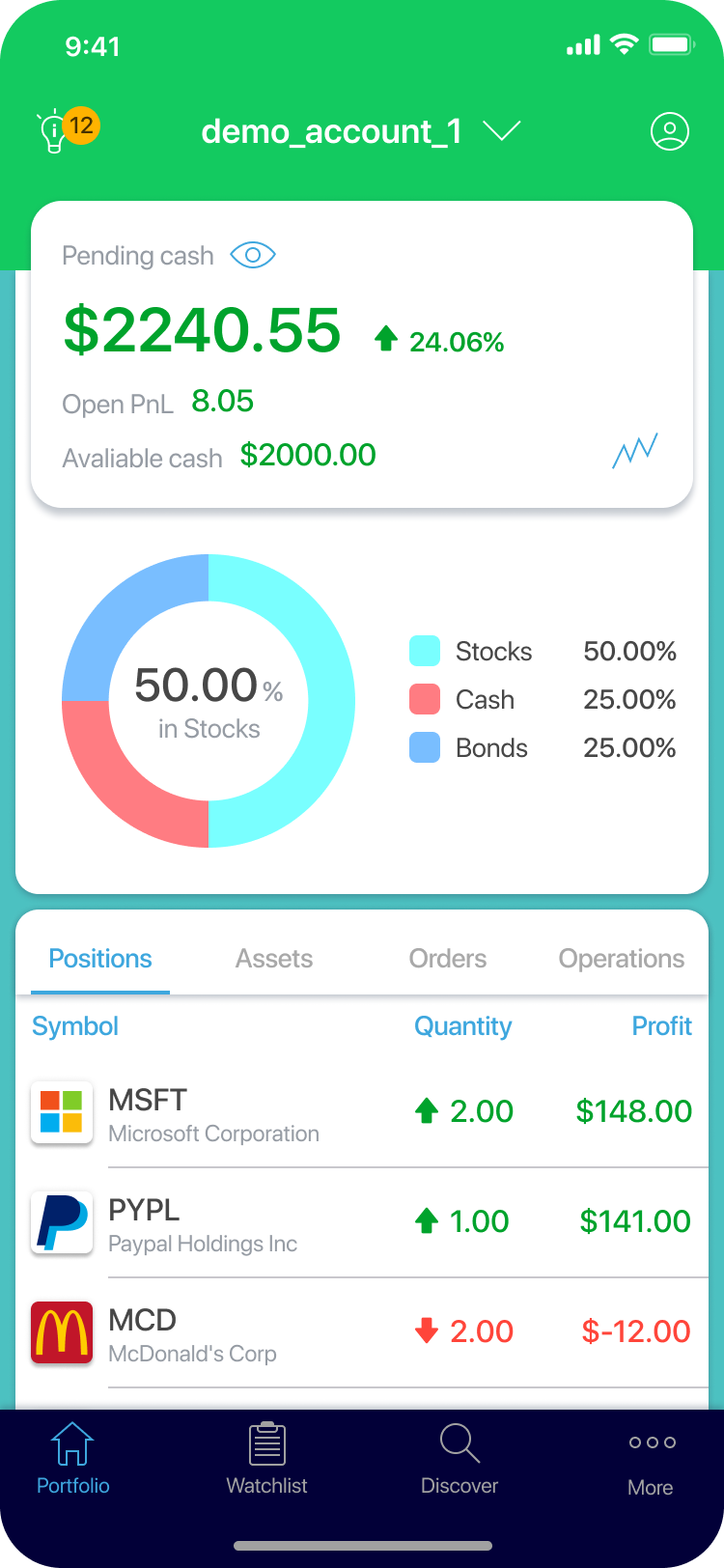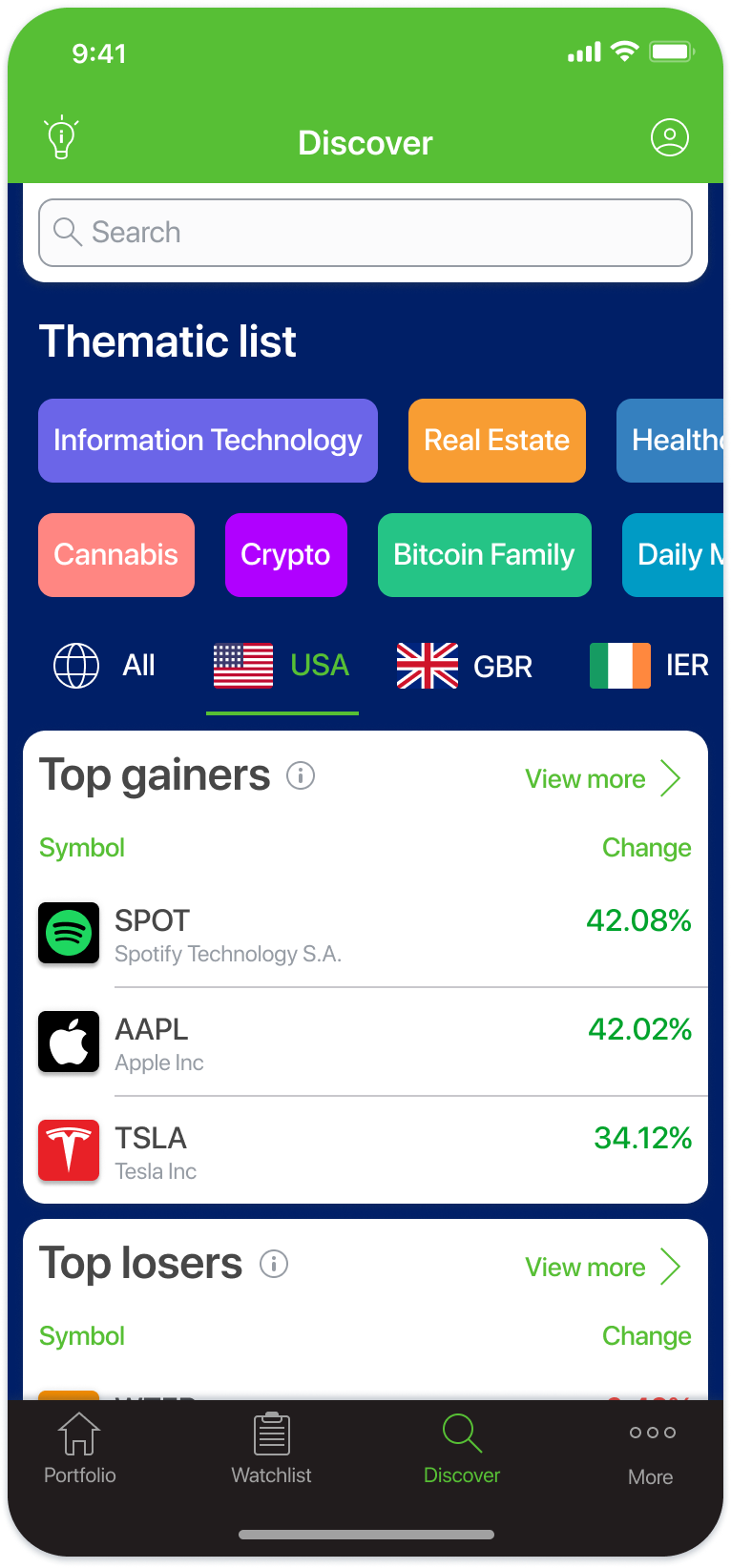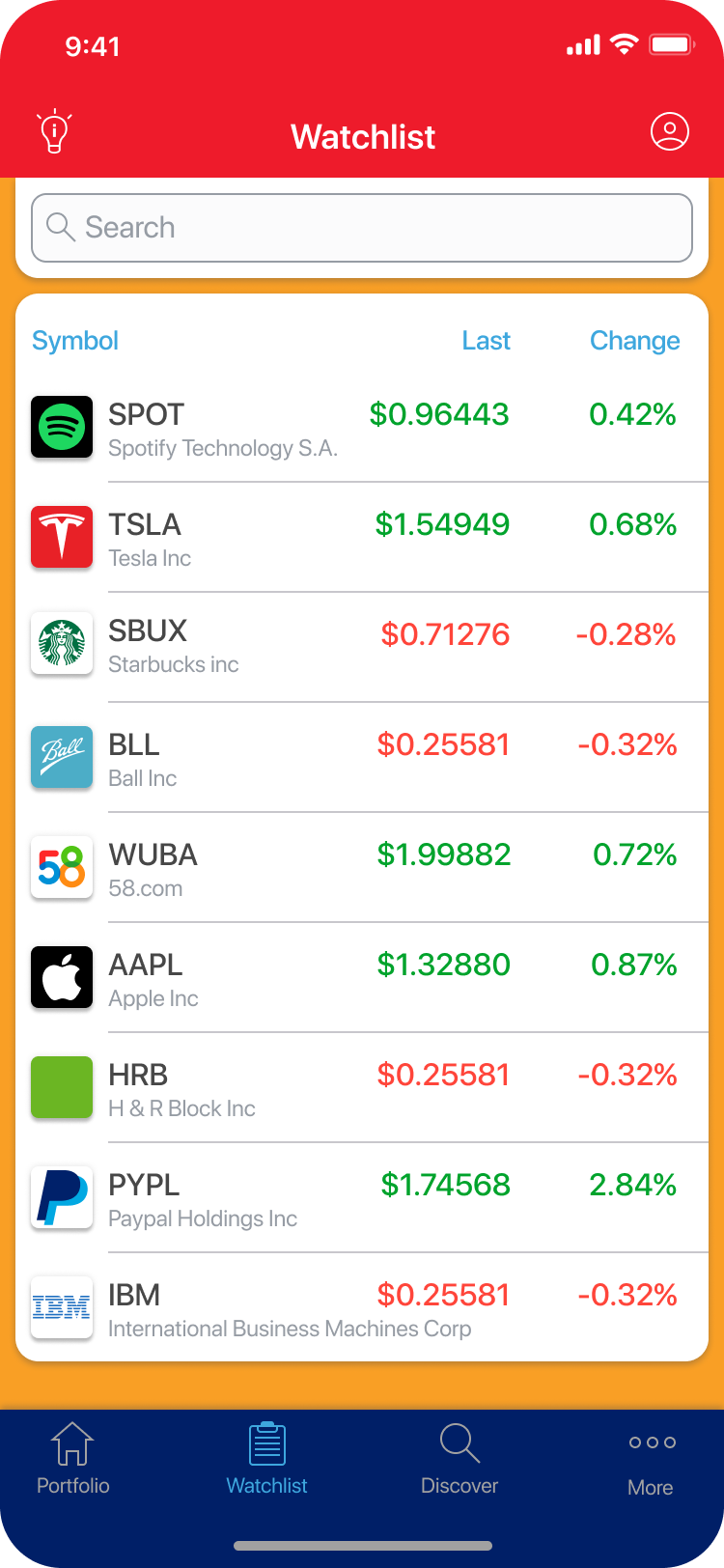 Deploying TraderEvolution's Investment app broker may brand it with his logo and chosen name in order to publish it on his own app store account.
Separately, application's layout colours could be modified according to the company's branding guide or preferences in order to create a desired brand perception among users and to differentiate from competitors.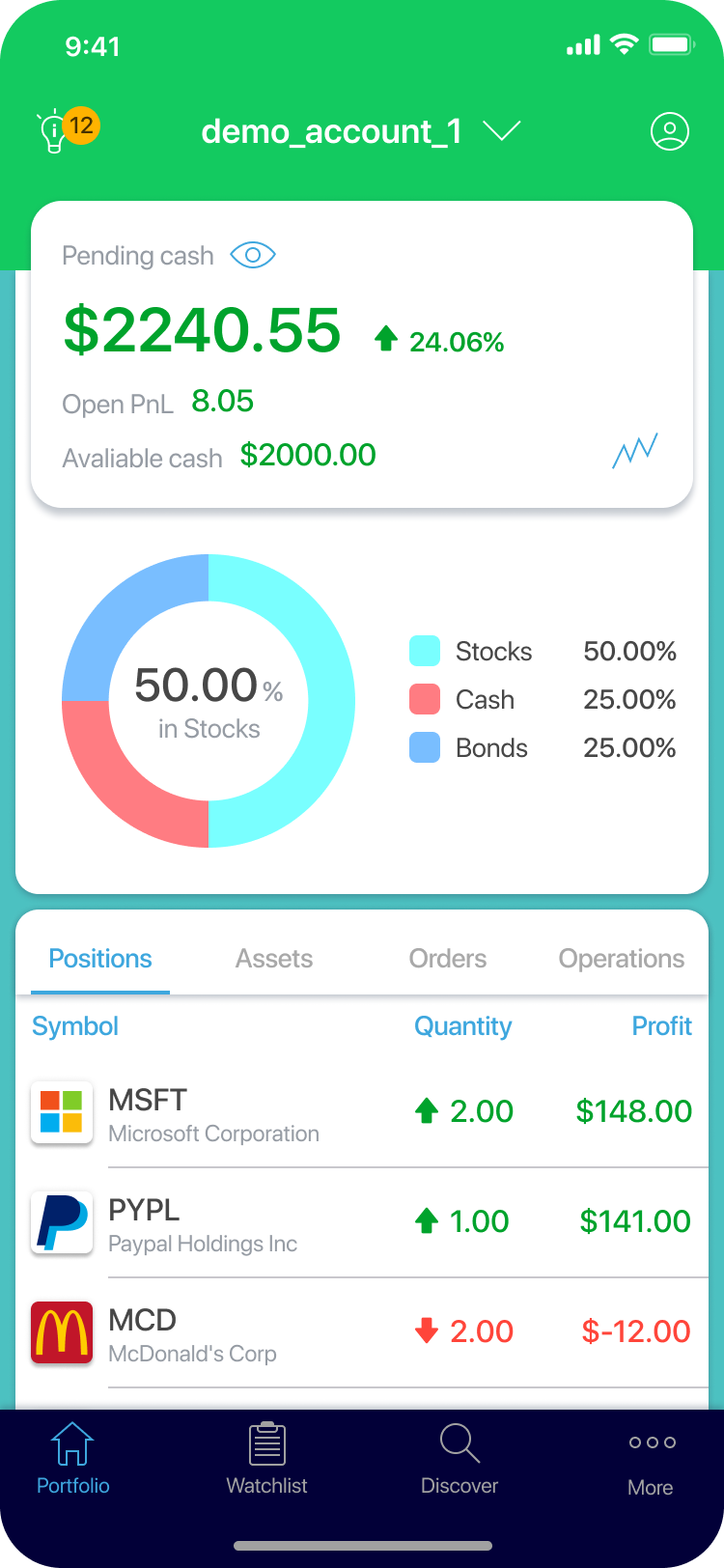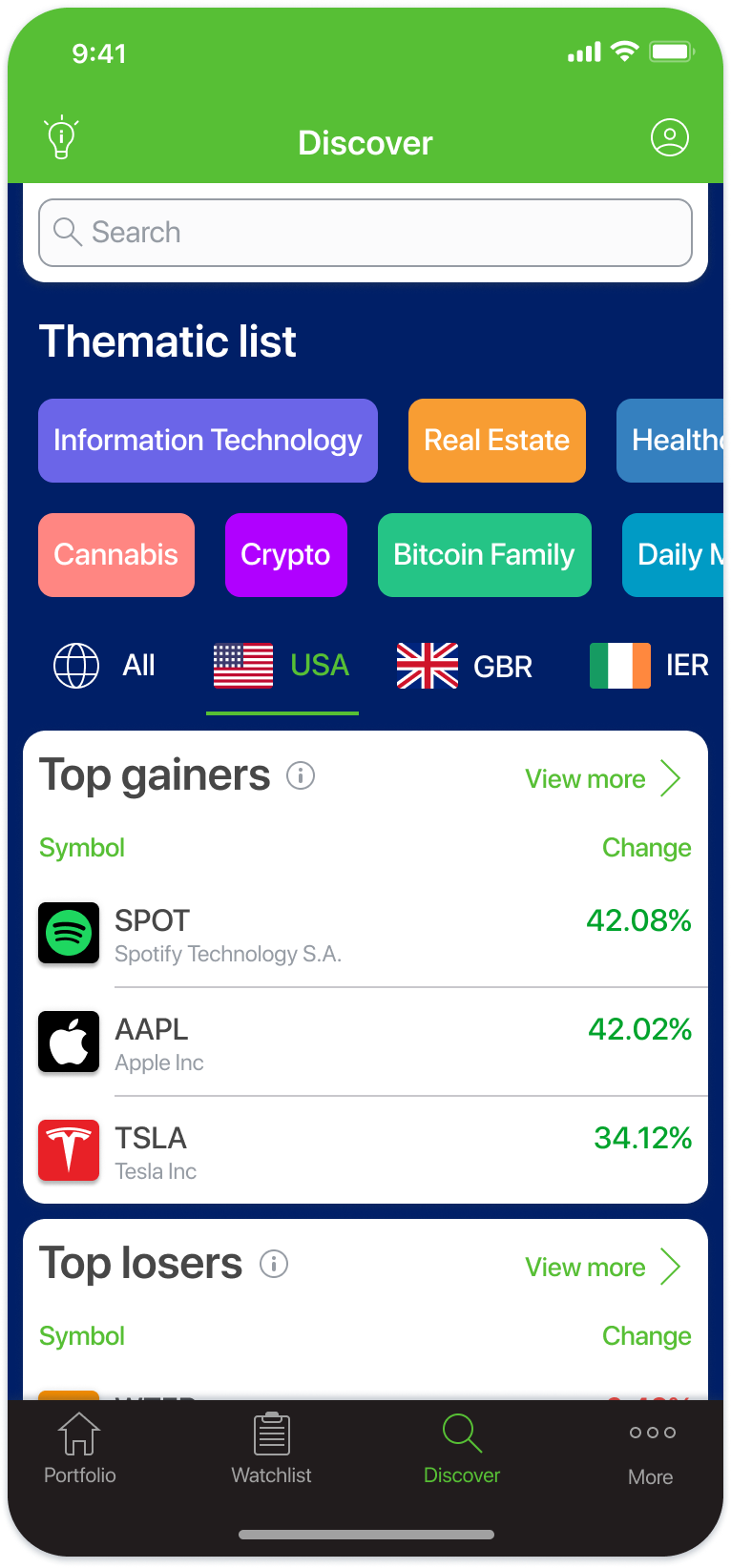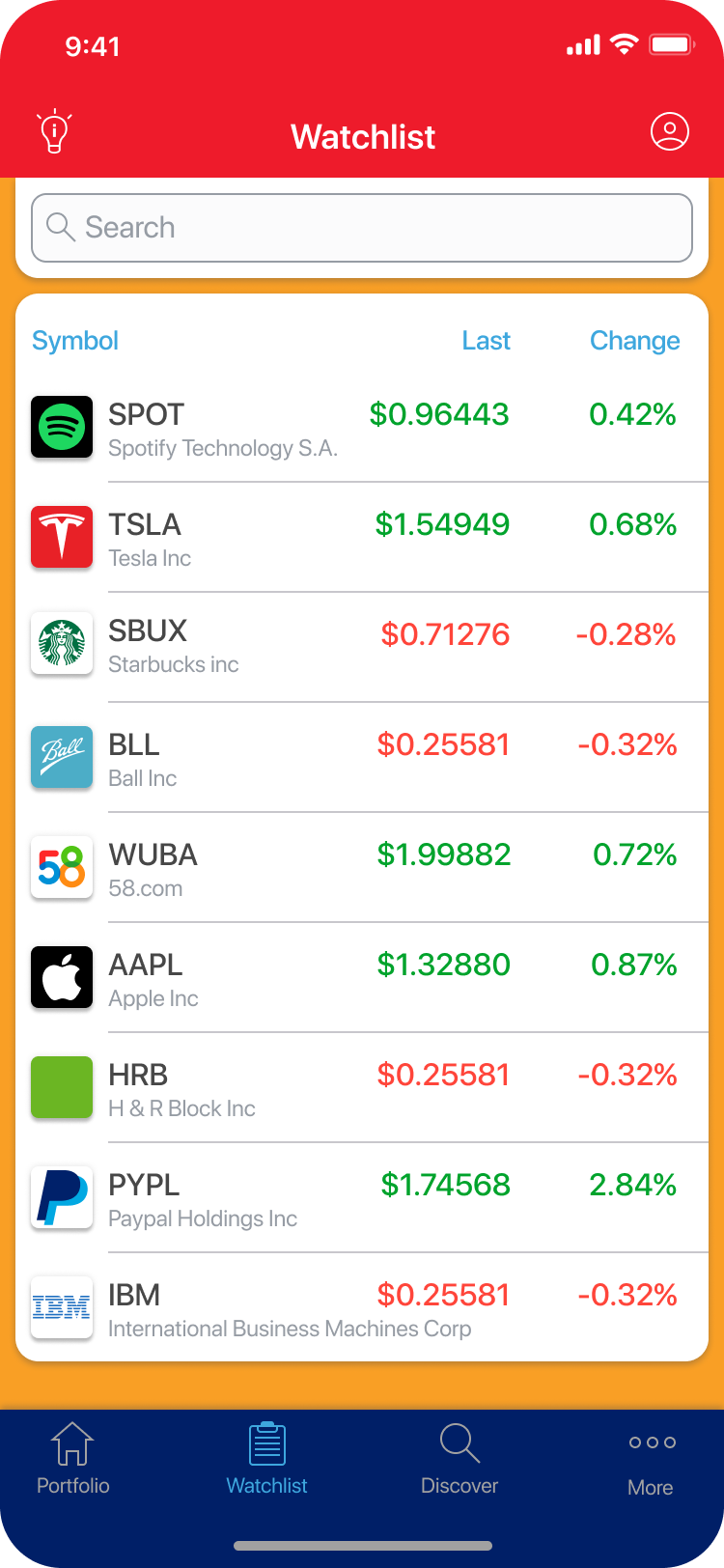 Feel free to:
Include us in your RFI & RFP processes
Ask to sign a mutual NDA with us
Request an introductory call, product presentation and demo account
Visit our offices and meet our teams
Please note that we are working directly only with businesses (B2B).