News
CompositeEdge Connects Directly to Bombay Stock Exchange Using TraderEvolution's Platform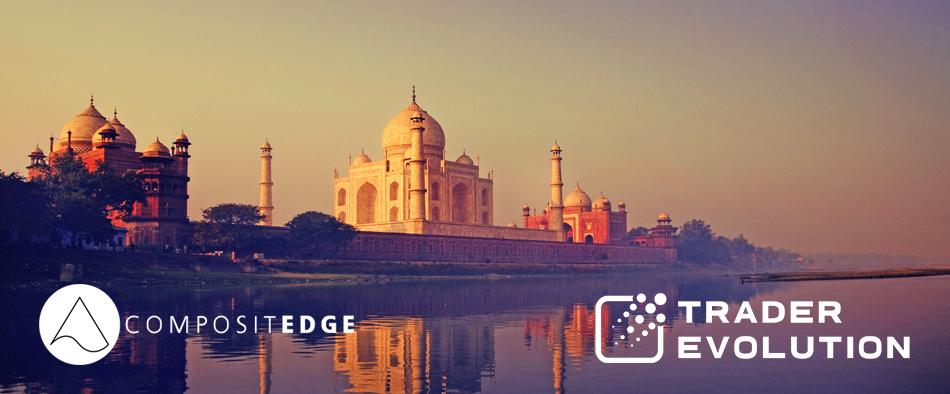 16, December, 2021
TraderEvolution Global Ltd. announces further expansion in connectivity across its trading solutions suite.
The trading software developer recently completed the delivery of a direct integration with the 9th largest stock exchange in the world, Bombay Stock Exchange, for BSE's exchange member Composite Investment Pvt Ltd.
Composite Investment Pvt Ltd operates CompositeEdge brand, one of the leading SEBI registered retail brokers in India, that offers multi-asset class investing via TraderEvolution's desktop, web and mobile applications to their clients.
Thanks to the latest integration CompositeEdge would grow its product portfolio by nearly 7000 instruments from the Indian equity market.
"The TE platform has all the advanced tools that a trader wants. It has some of the best features for option traders which are currently not available in other trading platforms." - says Satish Dutt, Managing Director at Compositedge
"We are developing TraderEvolution software continuously to enable technical access to all exchanges available on the Indian market." - says Ganesh Durgapal, Director of Operations at Trader Evolution Global - "Our plan is to provide an advantage of a world-class trading system to Indian retail users as TraderEvolution offers Indian brokers and their clients the same set of professional tools which our proprietary trading clients use." 
TraderEvolution's solutions now support direct trading and data connections to NSE and BSE as the company finished its latest development, and looks to add MCX commodity derivatives to its infrastructure.
 
About TraderEvolution Global:
TraderEvolution Global is a multi-market trading platform provider offering modular, tailored solutions that include a back end with established connectivities to dozens of markets across the globe and a complex front-end suite with web, mobile and desktop applications.
The company serves banks and brokers from around the world, empowering them with an independent and liquidity-neutral solution to facilitate core brokerage operations or to complement their existing solutions.
About CompositeEdge:
CompositeEdge, headquartered in Bangalore, India, is a member of the NSE, BSE and MCX for more than 26 years. The company operates both the discount and full service brokerage, online and offline. They are also a portfolio management services provider registered with SEBI.
 
Feel free to CONTACT US in order to learn more.
News.
The most important milestones on our path to make financial markets more efficient.
Feel free to:
Include us in your RFI & RFP processes
Ask to sign a mutual NDA with us
Request an introductory call, product presentation and demo account
Visit our offices and meet our teams
Please note that we are working directly only with businesses (B2B).