News
TraderEvolution Breaks New Ground with Borsa Istanbul Integration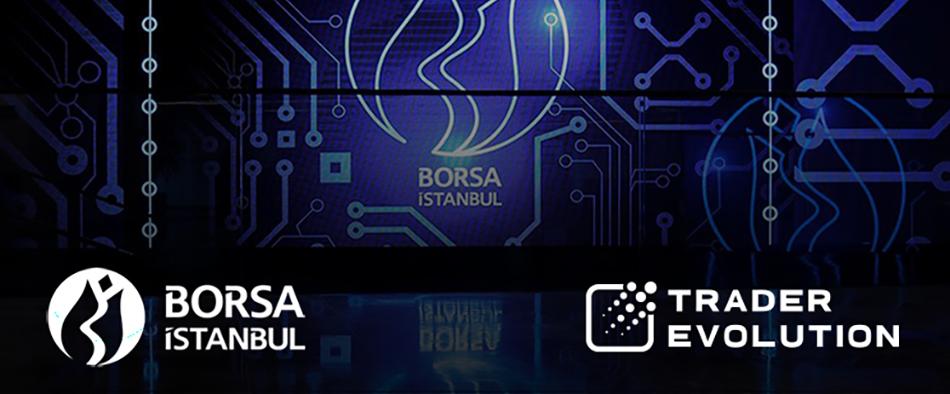 29, June, 2020
The company's latest achievement underscores the multi-market capabilities of its software
Multi-market online trading platform provider TraderEvolution, continues to make strides with its flagship product. The company is now offering connectivity to Borsa İstanbul, key exchange in one of the biggest emerging markets worldwide.
TraderEvolution is now officially enabling access to all equities and derivatives traded on Borsa Istanbul. The link to Borsa İstanbul underpins the trading software company's commitment to creating a product that is suitable for different financial marketplaces.
The multi-market offering delivered by TraderEvolution has integrated both market data and order routing with Borsa Istanbul. The integration across different asset classes and support for unique customisations enable the software company to continuously innovate.
Commenting on the news, the CEO of TraderEvolution, Roman Nalivayko said: "We are very proud to have successfully integrated our trading platform with Borsa Istanbul. This milestone underpins our commitment to deliver a true multi-market platform to the online trading industry."
"Every customer using the trading platform who wants to get connected to the Istanbul stock exchange can with our platform get instant access to market data and trade delivery. There is no need for the development or integration of any APIs as our product is ready to connect out of the box," Nalivayko elaborated.
"Positioning itself as a regional hub for investment in the effort of creating financial center in İstanbul, Borsa İstanbul invests heavily to improve its technology and accessibility of its markets. To reach this goal, Borsa İstanbul is not only expanding its colocation area to facilitate greater number of customers but also is trying to make Borsa İstanbul's market available to end-client platforms to reach more investors worldwide. 
Trader Evolution's integration helps our existing and potential investors to access to our market and data secure and easy way." said Alpogan Sabri Erdogan, Executive Vice President at Borsa İstanbul.
About TraderEvolution
TraderEvolution is a multi-market trading platform provider offering modular, tailored solutions that include a back end with established connectivities to dozens of markets across the globe and a complex front-end suite with web, mobile and desktop applications. The company serves banks and brokers from around the world, empowering them with an independent and liquidity-neutral solution to facilitate core brokerage operations or to complement their existing solutions.
About Borsa Istanbul
Borsa İstanbul, with historical roots going back to 1873, is the sole provider in Turkey of trading, settlement, custody and registry services for a wide range of products such as equities, debt securities, repo, sukuk, warrants, options, futures, certificates, and exchange traded funds (ETFs).  Through its markets, Borsa İstanbul offers corporates, investors and traders in the region a broad range of financial products suited to their needs, and efficient access to extensive capital markets. Post trade and depository services are offered by its majority-owned subsidiaries of Takasbank (Istanbul Settlement and Custody Bank) and MKK (The Central Securities Depository).
For further information, please visit Borsa İstanbul at http://www.borsaistanbul.com/ 
and follow us on Facebook, and Twitter.
Contact us to learn more!
News.
The most important milestones on our path to make financial markets more efficient.
Feel free to:
Include us in your RFI & RFP processes
Ask to sign a mutual NDA with us
Request an introductory call, product presentation and demo account
Visit our offices and meet our teams
Please note that we are working directly only with businesses (B2B).