News
TraderEvolution Partners with Gold-i to Deliver an End-to-End Trading Solution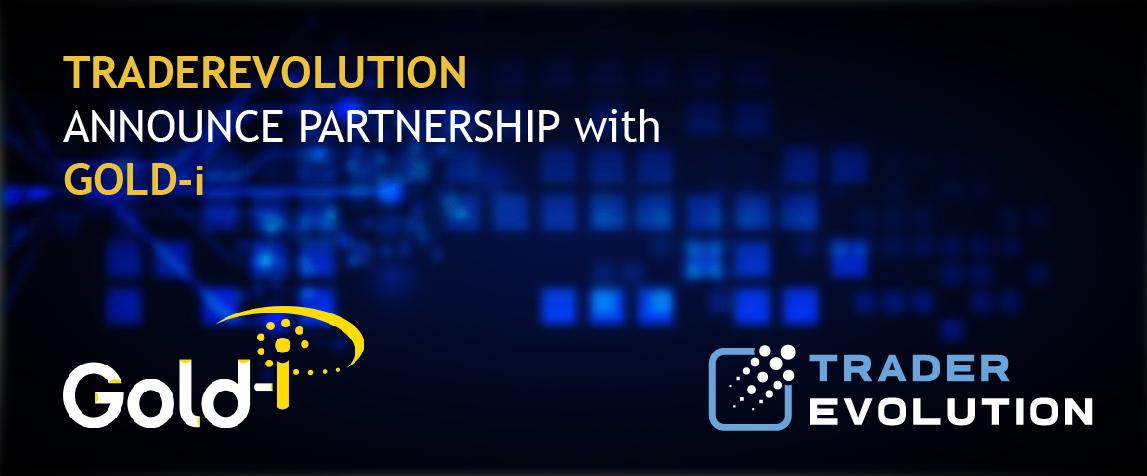 18, November, 2019
Dublin, Ireland, 18 November 2019 - TraderEvolution Global, a FinTech provider of multi-market trading software and Gold-i, a leading FinTech company, have partnered to provide a full end-to-end trading solution serving banks, prime brokers and brokerages worldwide.
The TraderEvolution platform offers established connectivity to a wide range of markets through prime brokers, LPs, ECNs and Exchanges. Gold-i's liquidity management system offers multiple routing and aggregation methods, leveraging connections with over 70 LPs
The partnership enables brokers and banks worldwide to access TraderEvolution's advanced multi-market and multi-asset trading platform with Gold-i's multi-asset liquidity management system.
Roman Nalivayko, CEO, TraderEvolution Global:
 "We are glad to expand our connectivity options with such a reputable and experienced company as Gold-i. A wide range of connectivity options is one of the key attributes of a multi-market brokerage solution."
Tom Higgins, CEO, Gold-i:
"This is a mutually beneficial partnership as we continue to grow our suite of products for financial institutions. TraderEvolution is an excellent multi-market trading platform that complements our existing technology stack superbly."
About Gold-i:
Gold-i is an award-winning UK-headquartered FinTech which specialises in multi-asset liquidity
management, advanced risk management tools and business intelligence software. The global FinTech company also offers a range of MT4/MT5 plug-ins to enhance the capabilities of these MetaTrader platforms.
About TraderEvolution Global:
TraderEvolution Global is a multi-market trading platform provider offering modular, tailored solutions that include a back-end and full set of front-end trading platforms with established connectivity to dozens of markets across the globe.
The company serves banks and brokers from around the world, empowering them with an independent and liquidity-neutral solution to facilitate core brokerage operations or to complement their existing solutions.
News.
The most important milestones on our path to make financial markets more efficient.
Feel free to:
Include us in your RFI & RFP processes
Ask to sign a mutual NDA with us
Request an introductory call, product presentation and demo account
Visit our offices and meet our teams
Please note that we are working directly only with businesses (B2B).