News
TraderEvolution Partners with Velocity Trade to Deliver its Trading Platform Solution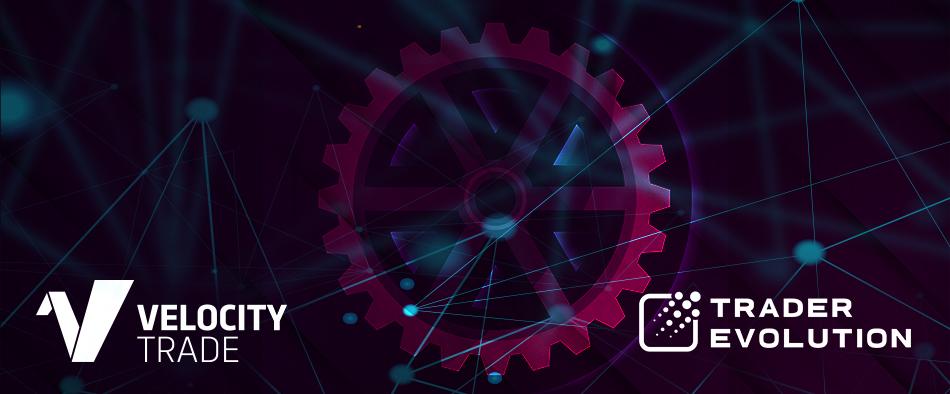 07, July, 2020
The broker uses TraderEvolution to integrate with the exchange and provide access to global markets and digital assets.
The leading multi-market trading technology provider TraderEvolution has partnered up with global broker-dealer Velocity Trade. Established in 2007, Velocity Trade is a global capital markets firm and trusted trading partner to institutions across the globe. With offices in London, Sydney, Toronto, Montreal, Amsterdam, New Zealand, Johannesburg and Cape Town, the brokerage company has a wide-reaching presence across four continents, offering to its customers multi-asset trading in equities, futures, options, forex, commodities, OTC derivatives and funds.
The deal enables customers of the brokerage to trade on the MERJ Exchange, a distributed ledger technology-based exchange. Velocity Trade is a broker member of the exchange, which venue uses a unique set of technologies to offer tokenized assets to investors. From traditional assets like stocks and bonds, the offering also expands into derivative securities.
The new partnership between Velocity Trade and TraderEvolution once again underscores the flexibility of the trading platform provider's solutions. 
Commenting on the partnership, the Managing Director of Velocity Trade,  Daniel Carter, said: "TraderEvolution has built a very strong multi-asset trading platform. This enabled us to provide a unique offering to our customers mixed between listed securities and OTC products."
"The trading platform is cleverly designed in the back office, enabling us to easily integrate and manage the multitude of markets that we're offering. Our decision to integrate our offering into TraderEvolution enabled us to support and administer multiple groups of clients, which gives us an edge over more traditional brokers," Carter elaborated.
With support for multiple markets and multiple customization options, TraderEvolution continues to score new partnerships across the globe.
Commenting on the news, the CEO of TraderEvolution, Roman Nalivayko said: "TraderEvolution is a truly multi-market trading platform that is designed to be integrated with any market our clients need."
"Our partnership with Velocity Trade to access an affiliate member of the World Federation of Exchanges, which is based on distributed ledger technology, is a testament to the full capabilities of our software solution," elaborated Nalivayko.
About TraderEvolution
TraderEvolution is a multi-market trading platform provider offering modular, tailored solutions that include a back-end with established connectivities to dozens of markets across the globe, and a complex front-end suite with web, mobile and desktop applications. The company serves banks and brokers from around the world, empowering them with an independent and liquidity-neutral solution to facilitate core brokerage operations or to complement their existing solutions.
For more information please visit: www.traderevolution.com
About Velocity Trade
Velocity Trade is a leading global broker-dealer combining capital markets execution with best of breed technology to deliver bespoke solutions to a global institutional client base. Licenced and regulated in each region that is has operations, Velocity Trade is uniquely positioned to service institutional clients across a wide range of products and services. With a global presence, the firm delivers to its clients access to the world's most popular markets from a single trading platform. From equities & commodities, to margin foreign exchange, and CFDs, Velocity Trade is well positioned to deliver to its customer base a true multi-asset trading offering.
About MERJ Exchange
MERJ Exchange is an innovative end-to-end, multi-asset global financial exchange for equities, debt, and derivatives. The venue is the only licensed securities exchange in the Republic of Seychelles and incorporates the use of distributed ledger technology to facilitate tokenization of securities alongside traditional securities. MERJ Exchange facilitates listing in equities, debt, derivatives and digital assets.
 
Contact us to learn more!
News.
The most important milestones on our path to make financial markets more efficient.
Feel free to:
Include us in your RFI & RFP processes
Ask to sign a mutual NDA with us
Request an introductory call, product presentation and demo account
Visit our offices and meet our teams
Please note that we are working directly only with businesses (B2B).