News
CTIN Financial Services Partners with TraderEvolution to Launch a Global Multi-Market Platform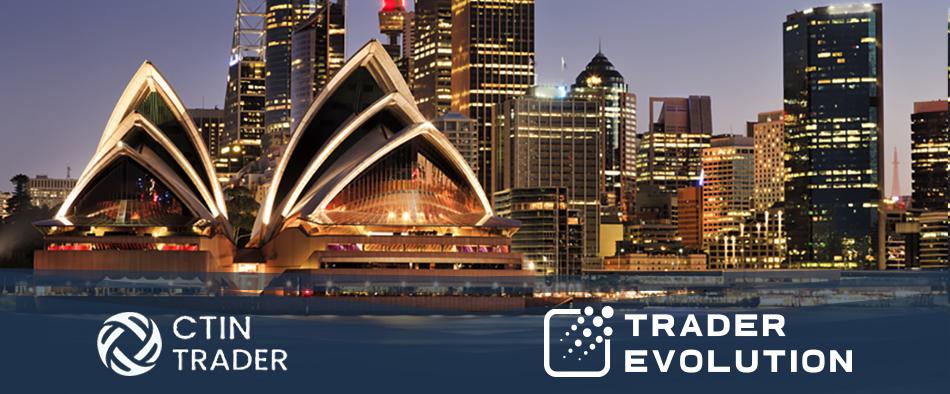 20, October, 2020
TraderEvolution Global Limited, the leading multi-market trading technology provider, has partnered with CTIN Financial Services Pty Ltd (CTIN), a next generation global trading platform for active traders and investors.
CTIN is a multi-asset no-advice trading platform and offers trading in global equities, Forex and derivatives. The platform was built as a response to the growing global need for access to all major exchanges around the world. It enables small, medium and large traders around the globe to access a stable, informative, advanced functionality platform, compliance-regulated by the Australian Securities and Investments Commission (ASIC).
Alongside its vast experience in the field, TraderEvolution provides CTIN with a multi-asset trading software solution with established connectivity and broad scope of customisations. Due to its commitment and flexibility, TraderEvolution outperforms its competitors and forms a perfect match with CTIN's technical experience and expertise.
Commenting on the partnership, CTIN Financial Services Director Ian McEwan, said:
"TraderEvolution has been pivotal in providing CTIN with the advanced technical backup on which CTIN's ambitious global project relies. TraderEvolution has allowed CTIN to differentiate itself from its competitors through a true global multi-asset platform including exchange-based equities under a custody model. CTIN's commercial relationship with Trader Evolution is a strong alliance on which CTIN is proud to continue to rely."
"We are proud to have been selected as a trading platform vendor for such an ambitious project. There is a perfect match between the capabilities of the TraderEvolution's software and CTIN's development plans to combine all of the major markets and asset classes in one single platform,"
the CEO of TraderEvolution, Roman Nalivayko, commented.
CTIN serves small, medium and large individual and corporate traders in global multi-asset trading. By the end of 2021, the trading platform expects 100,000 active clients through its current partnerships primarily in the South East Asian region. CTIN is collaborating with a number of financial services companies in the development of their global product offering for their respective client bases.
About TraderEvolution
TraderEvolution is a multi-market trading platform provider offering modular, tailored solutions that include a back-end with established connectivities to dozens of markets across the globe, and a complex front-end suite with web, mobile and desktop applications. The company serves banks and brokers from around the world, empowering them with an independent and liquidity-neutral solution to facilitate core brokerage operations or to complement their existing solutions.
For more information please contact us.
About CTIN Financial Services
CTIN Financial Services is a fintech online trading and investment house, developing financial technology to connect and network traders, investors and partners to Global Stocks, Foreign Exchange, CFDs, Options, Futures and more asset classes from one single account. The platform provides small, medium and large traders around the globe access to a stable, informative, advanced functionality platform, compliance-regulated by the Australian Securities and Investments Commission. 
For more information please visit: CTIN.com.au
News.
The most important milestones on our path to make financial markets more efficient.
Feel free to:
Include us in your RFI & RFP processes
Ask to sign a mutual NDA with us
Request an introductory call, product presentation and demo account
Visit our offices and meet our teams
Please note that we are working directly only with businesses (B2B).