News
PrimeXM to Exclusively Host Global Prime Setup with TraderEvolution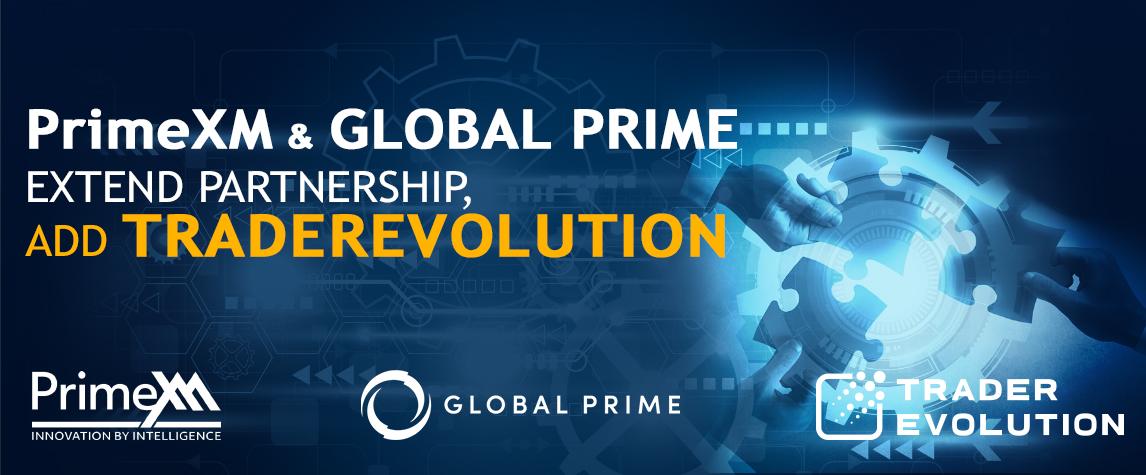 12, November, 2019
Technology provider PrimeXM is going to provide the hosting infrastructure for Global Prime's integration with one of the most innovative startups in the industry, TraderEvolution.
PrimeXM is breaking new ground together with Global Prime and TraderEvolution. The long-established partnership between the Australian brokerage and the leading connectivity provider for Forex and CFDs services is expanding into a new setup with one of the hottest startups in the global brokerage industry.
TraderEvolution has been hard at work to deliver its original new product to market and Global Prime is one of the first brokers to integrate the trading platform. The partnership will be focused on the institutional side of the business of the Australian broker, and PrimeXM will exclusively provide the setup for integration via its infrastructure in New York and London.
The server setup located at the Equinix NY4 and LD4 locations will include Production, Disaster Recovery and Demo environments. With its robust offering, PrimeXM has continuously been one of the most reliable technology providers to the brokerage industry.
"Global Prime has been with PrimeXM for nearly 4 years and has found the technology to be robust with round the clock support for PrimeXM XCore, and MT4 retail trading platforms," said Elan Bension, Director at Global Prime.
"Consistent uptime and low latency have been at the core of PrimeXM's offering since its founding. We are proud to have been selected by Global Prime for this setup as we reach yet another milestone in our partnership," elaborated the Global Head of Sales at PrimeXM Andreas Charalambous.
With the growing importance of delivering a variety of differentiating products, the global brokerage industry is actively looking to diversify its product offering. Commenting on the partnership, the founder and CEO of TraderEvolution, Roman Nalivayko said: "Оur options for platform customization and additional development helped us to meet 100% of Global Prime's requirements and allowed to build an outstanding offering for the institutional and retail part of their business."
"PrimeXM is a great choice for us to continue to manage 3rd party platforms such as TraderEvolution under the one umbrella co-located with direct access to our tier 1 and nonbank liquidity" added Bension.
About PrimeXM:
PrimeXM is a leading connectivity and infrastructure provider for the brokerage industry offering a comprehensive Forex and Multi-asset connectivity setups, dedicated hosting solutions allowing Clients to achieve ultra-low latency and superior security levels for their trading environments. With robust infrastructure setups in Equinix datacenter locations in New York, London, Tokyo and Singapore the company is at the forefront of the technology.
About TraderEvolution Global:
TraderEvolution Global is a multi-market trading platform provider offering modular, tailored solutions that include a back end with established connectivities to dozens of markets across the globe and a complex front-end suite with web, mobile and desktop applications.
The company serves banks and brokers from around the world, empowering them with an independent and liquidity-neutral solution to facilitate core brokerage operations or to complement their existing solutions.
News.
The most important milestones on our path to make financial markets more efficient.
Feel free to:
Include us in your RFI & RFP processes
Ask to sign a mutual NDA with us
Request an introductory call, product presentation and demo account
Visit our offices and meet our teams
Please note that we are working directly only with businesses (B2B).