News
TraderEvolution Enables ColmexPro to Boost its Multi-Asset Offering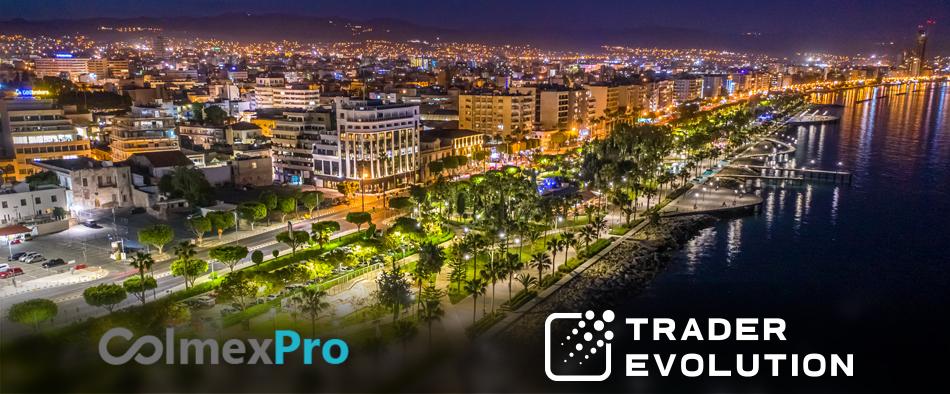 03, November, 2020
A new partnership deal with the CySEC-regulated brokerage underpins TraderEvolution's offering
The advent of the move of retail forex brokerage companies into stock trading continues with one key financial technology provider enabling a smooth transition for brokerage firms. TraderEvolution has just announced that the latest broker to start using its software solution to integrate access to a multitude of asset classes into its offering is ColmexPro.
The CySEC regulated brokerage company is strongly committed to expanding the list of products it offers to its clients. Its move to integrate with TraderEvolution enables ColmexPro to deploy an extended list of customised solutions that ultimately offers over 25,000 stocks.   
After a tailor-made offering on part of the technology provider was deployed for ColmexPro, the brokerage company is prepared to service the increasing demand for stock trading among retail traders.
TraderEvolution's stock trading platform was seamlessly integrated into the broker's back office with some unique customizations. The deal is part of a transition of the brokerage to offer more stocks to its clients focusing on the US and OTC markets for the launch, and later implementation of European shares.
Commenting on the partnership, the Chief Risk Officer of ColmexPro, Avishay Kastner said:
"We are extremely pleased with TraderEvolution's competitive package offering, and the team of reliable professionals that worked with us through the integration."
"TraderEvolution's platform adds a lot of features, with all the advantages of a multi-asset platform that enables us to provide a top-notch solution to our clients with trading from the chart, reliable execution across three of our white labels," Kastner elaborated.
The CEO of TraderEvolution, Roman Nalivayko added:
"We are proud to have earned trust and confidence of such a well-established, regulated European broker as ColmexPro. This outstanding project was possible thanks to the high level of expertise of our teams, close cooperation and mutual understanding which helped to overcome all challenges of the implementation." 
About TraderEvolution
TraderEvolution is a multi-market trading platform provider offering modular, tailored solutions that include a back-end with established connectivities to dozens of markets across the globe, and a complex front-end suite with web, mobile and desktop applications. The company serves banks and brokers from around the world, empowering them with an independent and liquidity-neutral solution to facilitate core brokerage operations or to complement their existing solutions.
Feel free to CONTACT US to learn more.
About ColmexPro
Colmex Pro, a veteran regulated European broker for over a decade, is using a markup-free model, based on which the spread reflected on its platform for US stocks is exactly the same as it is on the exchange. Moreover, it provides direct access to US markets, including real time data.
Colmex Pro and some of its group entities are brokerage companies, with an established presence in Europe and Israel. Colmex Pro is licensed by the Cyprus Securities and Exchange Commission, to operate across the European Union, as well as by the Financial Services Board in South Africa, as a Financial Service Provider.  Its sister company, TGL Colmex Capital Markets Ltd, is licensed by the Israel Securities Authority to operate in Israel and, it is one of the four regulated retail brokers in Israel. Colmex Pro and its group entities are offering to its customers access to a multitude of financial markets including shares, CFDs, forex, commodities, and precious metals.
 
News.
The most important milestones on our path to make financial markets more efficient.
Feel free to:
Include us in your RFI & RFP processes
Ask to sign a mutual NDA with us
Request an introductory call, product presentation and demo account
Visit our offices and meet our teams
Please note that we are working directly only with businesses (B2B).