News
TraderEvolution Integrates Market Analysis from Autochartist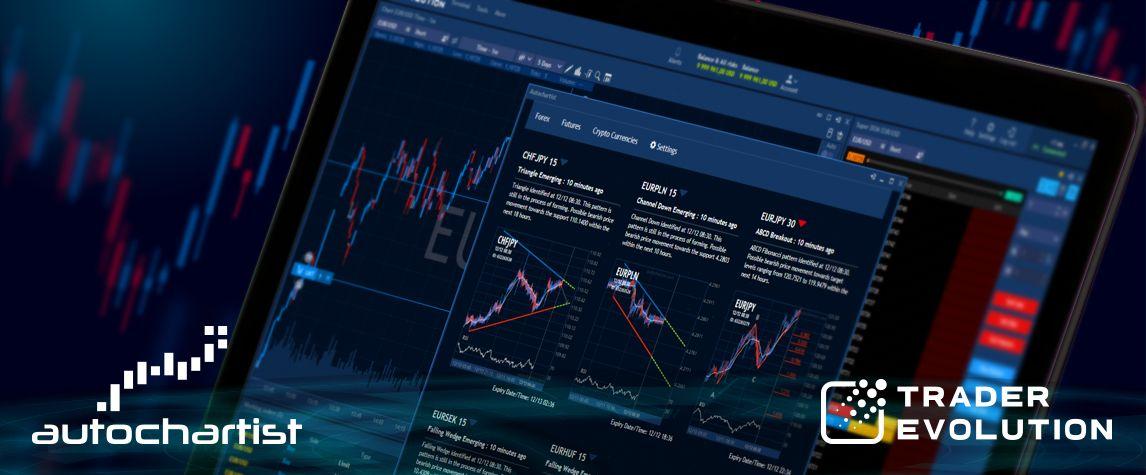 11, February, 2020
The award-winning Autochartist automated market analysis software suite is now fully integrated into the TraderEvolution multi-market trading platform.
TraderEvolution is marking another step in its rapid technological development with the integration of Autochartist into the platform. The award-winning automated market analysis tool is now fully operational within TraderEvolution and opens new retention and acquisition funnels for all brokers that choose to adopt the software suite.
The new functionality highlights the flexibility of TraderEvolution and underpins the company's position as one of the most innovative technology providers in the industry.
Commenting on the milestone, the CEO of TraderEvolution, Roman Nalivayko, said: "We are very pleased to have integrated one of the most established market analysis services in the trading industry. This milestone demonstrates the extensive capabilities of our trading platform and delivers to our customers a proven retention and acquisition tool."
"We are confident that TraderEvolution is well on its way to become an indispensable tool for all brokers looking to deliver an exciting and innovative trading platform to their customers," Mr Nalivayko elaborated.
The Autochartist software suite detects and visualizes high-value trade setups in real-time throughout the trading day, enabling traders to conveniently scan multiple timeframes across different asset classes. The company's product has been widely recognised by the trading industry as one of the most popular tools used by the retail trader community.
Ilan Azbel, CEO of the Autochartist group of companies: "Deep integration of market analysis should be a vital component of every broker's trading platform strategy. Keeping traders within the Broker's environment is a key aspect of customer retention and engagement. TraderEvolution enables exactly this indispensable feature". 
About TraderEvolution:
TraderEvolution is a multi-market trading platform provider offering modular, tailored solutions that include a back end with established connectivities to dozens of markets across the globe and a complex front-end suite with web, mobile and desktop applications. The company serves banks and brokers from around the world, empowering them with an independent and liquidity-neutral solution to facilitate core brokerage operations or to complement their existing solutions.
About Autochartist:
Autochartist is a leading automated market analysis software provider. The company's proprietary software suite enables the end-user to monitor through cross-asset financial instruments to identify potential trading opportunities. 
Contact us to learn more!
News.
The most important milestones on our path to make financial markets more efficient.
Feel free to:
Include us in your RFI & RFP processes
Ask to sign a mutual NDA with us
Request an introductory call, product presentation and demo account
Visit our offices and meet our teams
Please note that we are working directly only with businesses (B2B).