News
TraderEvolution Partners Up with Singaporean Broker-Dealer UOBKayHian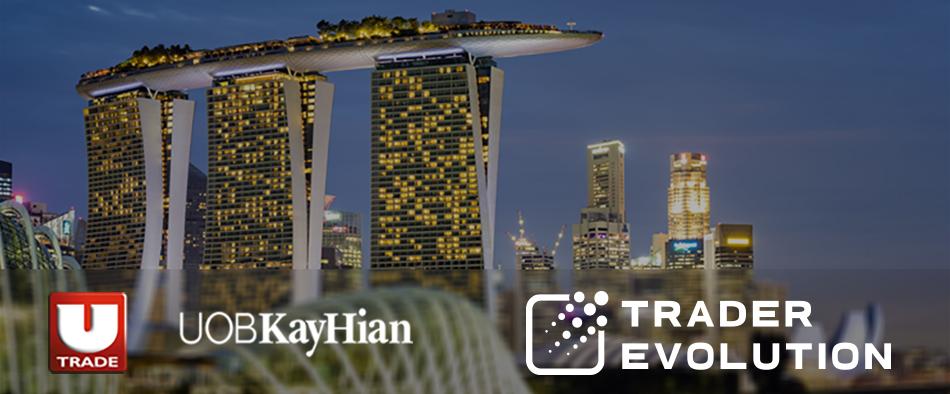 22, September, 2020
The regional expansion of TraderEvolution is gathering pace with a major deal in the Far East
One of the most rapidly growing end-to-end technology providers in the industry, TraderEvolution, continues to increase its portfolio of partnerships. The latest deal the company announces is with one of the largest broker-dealers in Singapore, UOBKayHian. The firms have announced a new partnership which will enable the brokerage company to offer a seamless multi-asset trading platform solution to its clients.
The broker-dealer based in Singapore has a strong regional presence and is committed to the continued development of its offering. With the ongoing development of new products, featuring multiple asset classes, the firm has turned to a proven technology leader in the industry to deliver a next-generation experience to UOBKayHian's retail and high net worth individuals and corporate clients.
TraderEvolution is complimentary to the broker's strategy to offer its clients access to trading a multitude of asset classes, including CFDs on equities and Indices, leveraged FX and metals as well as futures and listed options. UOBKayHian's partnership with the multi-asset platform provider ensures the scalability of its offering and seamless perspective for adding access to more financial instruments.
Commenting on the partnership, Augustine Ng, Associate Director in UOB Kay Hian said: "Clients are getting more sophisticated in this data driven digital age, We chose TraderEvolution to allow us to fulfil these needs and ensure the scalability of our offering. The software provided by the team enables us to deliver multi-asset trading through different channels within one account - something that is essential to our clients."
"In addition, we were highly impressed with Traderevolution ability to develop flexible solutions to enable us to build a wide range of institutional offering," Mr Ng added.
"The addition of this important partnership in the Far East perfectly underscores our capability to adapt to the needs of different markets. The combination of multi-market product offering, retail and corporate clientele and specifically customized requirements made this project to be very much in line with our specialization. We are continuing our expansion across different geographies and are pleased to help with such ambitious projects," the CEO of TraderEvolution, Roman Nalivayko commented.
About TraderEvolution
TraderEvolution is a multi-market trading platform provider offering modular, tailored solutions that include a back-end with established connectivities to dozens of markets across the globe, and a complex front-end suite with web, mobile and desktop applications. The company serves banks and brokers from around the world, empowering them with an independent and liquidity-neutral solution to facilitate core brokerage operations or to complement their existing solutions.
For more information please visit: Traderevolution.com
About UOBKayHian
UOBKayHian is the brokerage subsidiary of Singapore-based global financial institution UOB Kay Hian Holdings Limited. Aside from a strong presence on the domestic market, the company is regulated in a multitude of jurisdictions in the Far East - Hong Kong, Malaysia, Thailand, Indonesia, the Philippines, and China. The firm's footprint also extends to institutional-focused offices in the UK and the US and provides to its retail and high net worth individual clients access to equities, CFDs, forex, futures, and listed options.
For more information please visit: Utrade.com.sg
---
Feel free to CONTACT US
News.
The most important milestones on our path to make financial markets more efficient.
Feel free to:
Include us in your RFI & RFP processes
Ask to sign a mutual NDA with us
Request an introductory call, product presentation and demo account
Visit our offices and meet our teams
Please note that we are working directly only with businesses (B2B).