News
TraderEvolution Releases Trading Ideas Module to Help Brokers Increase Trading Volumes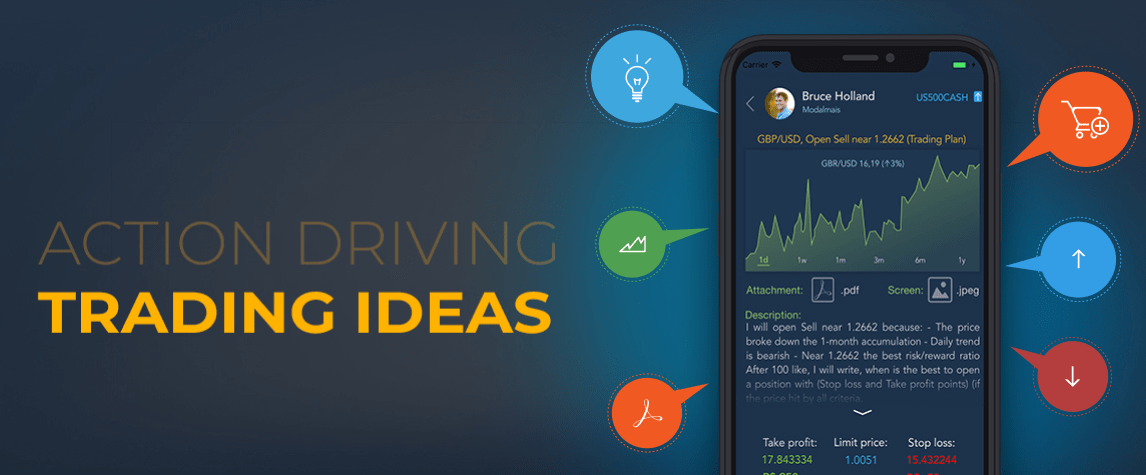 26, November, 2019
Dublin, Ireland, November 26, 2019 - Focusing on two of the main problems for the brokerage industry, user engagement and retention, TraderEvolution unveils an important add-on to their enterprise software suite designed to increase client trading activity and boost trading volumes and retention. 
With the new tool, TraderEvolution enables research departments to create actionable content in the form of trading ideas, and send the feed out to client devices. Real-time notifications and seamless integration into the trading module ensure that actionable trading ideas can be sent to selected groups of users, achieving extremely high delivery rates.
Each trading idea brings to the end client technical and fundamental analyses and comments equipped with images, PDF documents, and specific order parameters, which makes placing orders based on them as easy as possible. 
While many investment firms diversify their product offerings, margins tend to vary heavily across different asset classes and here cross-selling becomes highly relevant for staying effective in a very competitive environment. Ultimately, using Trading Ideas may lead to breaking up the segmentation of investors who tend to stick to their favorite asset class only by serving them the most interesting trading opportunities in regards to other asset classes. 
With the product that is suited for web, mobile, and desktop, TraderEvolution helps investment firms to build a more active and better-educated trading community on their platforms across multiple front-ends. This is where TraderEvolution breaks new ground in helping brokerage businesses to reach a more sustainable business model based on differentiation and optimization of revenue streams.
About TraderEvolution Global:
TraderEvolution Global is a multi-market trading platform provider offering modular, tailored solutions that include a back end with established connectivities to dozens of markets across the globe and a complex front-end suite with web, mobile and desktop applications.
The company serves banks and brokers from around the world, empowering them with an independent and liquidity-neutral solution to facilitate core brokerage operations or to complement their existing solutions.
News.
The most important milestones on our path to make financial markets more efficient.
Feel free to:
Include us in your RFI & RFP processes
Ask to sign a mutual NDA with us
Request an introductory call, product presentation and demo account
Visit our offices and meet our teams
Please note that we are working directly only with businesses (B2B).