News
TransactCloud Offers SaaS White-Label Trading Platform in Cooperation with TraderEvolution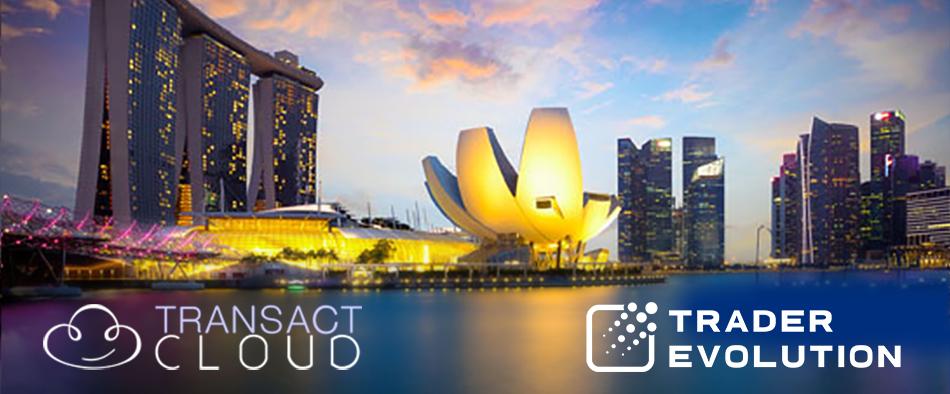 26, October, 2022
TraderEvolution Global Limited announces that TransactCloud, Singapore-based fintech technology service provider, has launched its software-as-a-service white-label trading platform with TraderEvolution's software solutions.
On a mission to empower brokers and other financial institutions, TransactCloud is offering a branded trading platform from TraderEvolution together with managed hosting, 24/7 operational and technical support,  CRM solution, and advisory on liquidity, execution and settlement.
Roman Nalivayko, the CEO of TraderEvolution Global said:
"This partnership with TransactCloud helps to scale our offering and make it more affordable for companies that are not ready to manage their own infrastructure and require a more complete offering."
Jason Chin, Managing Director of TransactCloud said:
"Together with TraderEvolution, we offer retail and institutional clients a superior experience trading traditional and digital assets on a single platform. We are very excited to be part of the retail trading revolution to deliver reliable and quality solutions to brokers, who in turn, can deliver next level experience to their underlying clients." 
TransactCloud's brokerage solution suite supports multiple asset classes which include spot FX, CFD, Crypto from leading trading venues in the world. TraderEvolution's native mobile, desktop applications, and browser-based web terminal are key components of the turnkey offering.
Using Equinix data centers for hosting, TransactCloud ensures low-latency connections to their liquidity ecosystem, while allowing brokers to continue trading with counterparties and venues they already have relationships with.
About TransactCloud:
TransactCloud is a technology company offering infrastructure services, cutting edge trading platforms and systems interoperability advisory for OTC market participants.  The company provides managed hosting, application deployment and round the clock support services for our financial institution clients.
About TraderEvolution:
TraderEvolution is a multi-market trading platform provider offering modular, tailored solutions that include a back-end with established connectivities to dozens of markets across the globe, and a complex front-end suite with web, mobile, and desktop applications. The company serves banks and brokers from around the world, empowering them with an independent and liquidity-neutral solution to facilitate core brokerage operations or complement their existing solutions.
---
Feel free to CONTACT US in order to learn more
News.
The most important milestones on our path to make financial markets more efficient.
Feel free to:
Include us in your RFI & RFP processes
Ask to sign a mutual NDA with us
Request an introductory call, product presentation and demo account
Visit our offices and meet our teams
Please note that we are working directly only with businesses (B2B).